Makes 4 Servings
WINE PAIRING
A tart white, such as Chenin Blanc, Pinot Gris, or dry Riesling
Mackerel Escabeche is essentially pickled fish. The flavorful brine both tempers and complements the mackerel's oiliness. It's a wonderful dish for warmer weather because it's served at room temperature.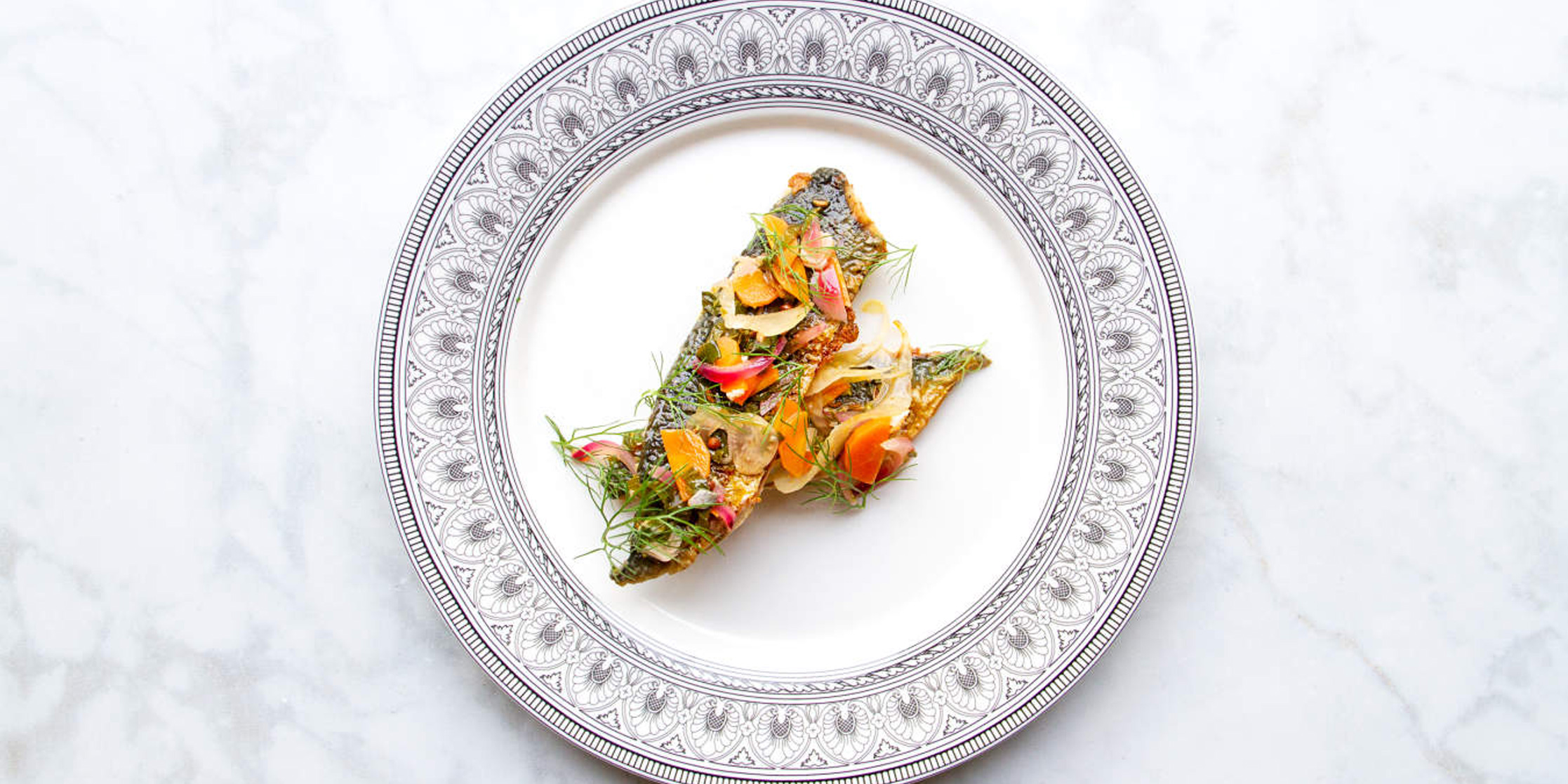 INGREDIENTS
1 large carrot, halved lengthwise & sliced into half coins

1 fennel bulb, julienned (reserve fronds for garnish)

½ red onion, julienned

2 garlic cloves, minced

1 tsp fennel seed

1 tsp coriander seed

½ tsp chili flakes

3 tbsp white wine

3 tbsp white wine vinegar

½ cup olive oil or more, as needed

¼ cup fresh basil, roughly chopped
DIRECTIONS
1
Pour a tablespoon of olive oil in a nonstick pan over medium high heat. Cook mackerel, skin side down, until skin is crispy, and fish is cooked about 60% through, 3-4 minutes. Set fillets in a cold shallow pan, flesh side down.
2
In the same pan, toast fennel and coriander seeds over medium heat until fragrant. Add carrot, fennel, garlic, and onion and sweat for three minutes. Add red pepper flakes, white wine, and vinegar, and bring to a boil. Pour mixture over the mackerel and immediately pour fresh room temperature olive oil over the top to help cool the liquid and cover the fish. You will need at least a ½ cup of olive oil. Stir in fresh basil. Refrigerate for least 6 hours.
3
To serve: Plate mackerel skin side up. Place the pickled vegetables on top and scatter the fennel fronds.