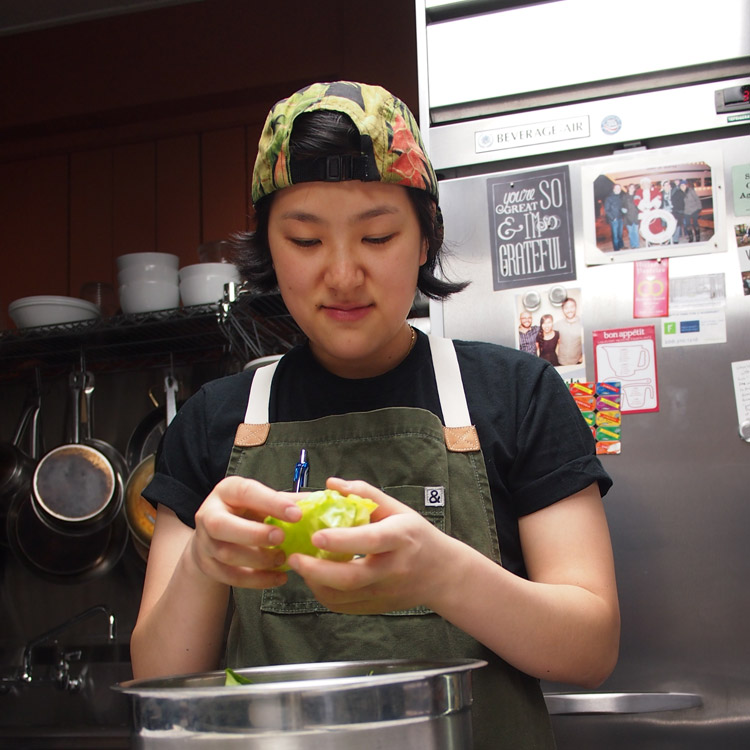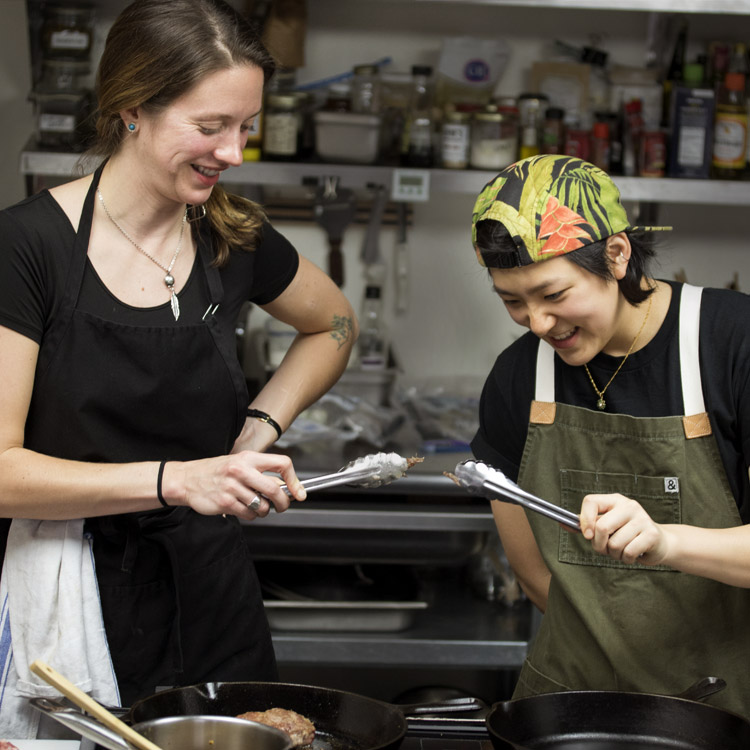 ---
Bossam are Korean pork lettuce wraps. As is often the case with wrap recipes, there are a lot of ways you can customize them, and they're traditionally served with a range of fillings & condiments for the diner to make crisp packages of deliciousness the way they like them.
In this version, Jade has paired roast Iberico pork presa – a shoulder cut that is tender, and has a robust, almost beefy flavor, with quick pickled garlic, a black garlic gochujang sauce, and a ginger/scallion infused dressing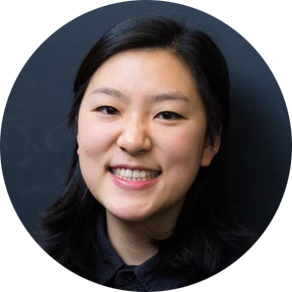 "I've made the Momofuku Bo Ssam recipe before with oven roasted pork shoulder, but it had to cure overnight and then roast for hours until it's tender. I wanted to try a version of the dish adapted to the higher end Presa also that cuts your prep & cook time way down."Jade
These condiments all enhance the luxurious flavor of the pork without overpowering it, and allow diners to make their wraps as spicy, tangy, or savory as they like. All three can be made ahead of time, making the dish very easy to prepare for parties or quick meals.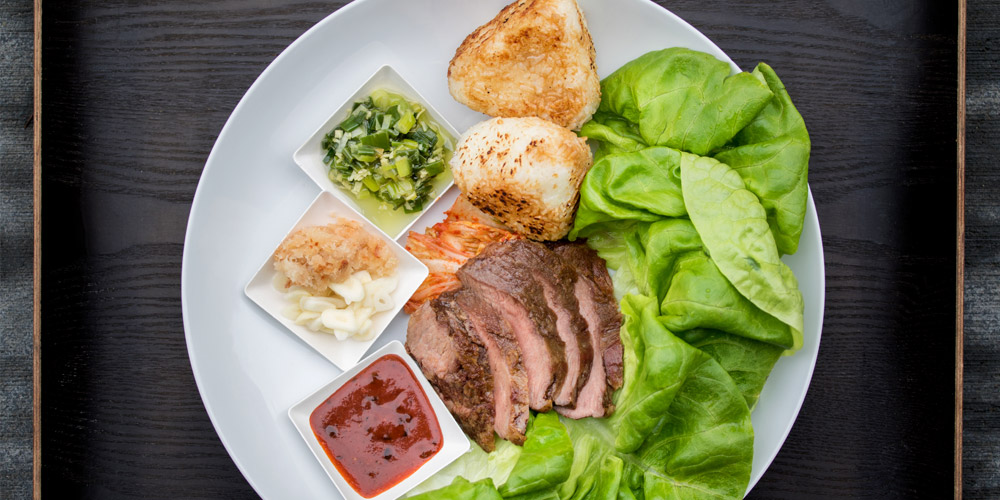 INGREDIENTS
Ginger Scallion Sauce:

2 bunches of Scallions, chopped

¼ cup minced Fresh Ginger

½ cup Peanut Oil (could substitute other high-heat oil)

2 tsp Unseasoned Rice Wine Vinegar

1 tbsp Fish Sauce
Black Garlic Gochujang Sauce:
5 cloves of Black Garlic, minced

2 tbsp Gochujang Paste

2 tbsp Hot Water

1 tsp Sesame Oil

1 tbsp Unseasoned Rice Wine Vinegar
Quick Pickled Garlic:

1 cup Unseasoned Rice Wine Vinegar

1 tsp Granulated Sugar

2 tsp Salt

1 head of Garlic
Bossam Base:

1 tsp Peanut Oil (could substitute other high-heat oil)

Leaves of 1 head of Butter Lettuce

Salt
More Recommended Condiments & Sides:

Kimchee

Grated Daikon

Yaki Onigiri (rice balls brushed with soy sauce & toasted in a pan on the stove)
DIRECTIONS
Make the Ginger Scallion Sauce:
1
Put the chopped scallions and ginger in a large heat-proof bowl.
2
Pour the ½ cup of peanut oil into a small pot on the stove over medium heat.
3
Once the oil has started to shimmer and almost smoke, immediately (but carefully!) pour the oil over the scallions & ginger.
4
Stir together the bowl's contents, and let them sit until the oil has cooled to room temperature.
5
Stir in the rice wine vinegar and fish sauce.
"My grandma uses coarse salt here, but I like fish sauce!"
– Jade
Make the Quick Pickled Garlic:
1
Combine the rice wine vinegar, sugar, and salt in a small sauce pan. Heat, stirring, until the salt & sugar are dissolved and the vinegar has come to a simmer.
2
Pour the pan's contents over the sliced garlic in a heat-proof bowl. Let sit until the vinegar has cooled to room temperature.
3
When it's time to serve, scoop the garlic pieces out of the vinegar.
Make the Black Garlic Gochujang Sauce:
"This sauce is usually made with gochujang & ssam jang. I don't always have both sitting around, but I do have black garlic, and I thought it would really work well with this sauce."
– Jade
1
Using the back of a spoon, scrape the black garlic pieces against the surface of a cutting board until they form a paste.
2
Stir together the paste with the gochujang, hot water, sesame oil and rice wine vinegar.
1
Preheat your oven to 350°F.
2
Get an oiled cast iron skillet or oven-safe frying pan very hot over medium heat.
3
Season the presa with salt.
4
Sear the presa on all sides in the pan, for about 1-2 minutes per side, until it develops a crisped, golden-brown crust.
5
Move the pan to the oven & roast until the meat reaches your preferred doneness. We recommend 135°F*, which should take about 15-20 minutes.
6
Remove the pan from the oven & put the presa on a clean plate, loosely covered with foil, to rest for 10-15 minutes.
7
Thinly slice the presa against the grain.
8
Serve the pork with the lettuce leaves, sauces, pickled garlic pieces, and other sides.
* The USDA recommends cooking all pork to an internal temperature of 145°F, followed by a three-minute rest.