Iberico Pork Pluma with Romesco Sauce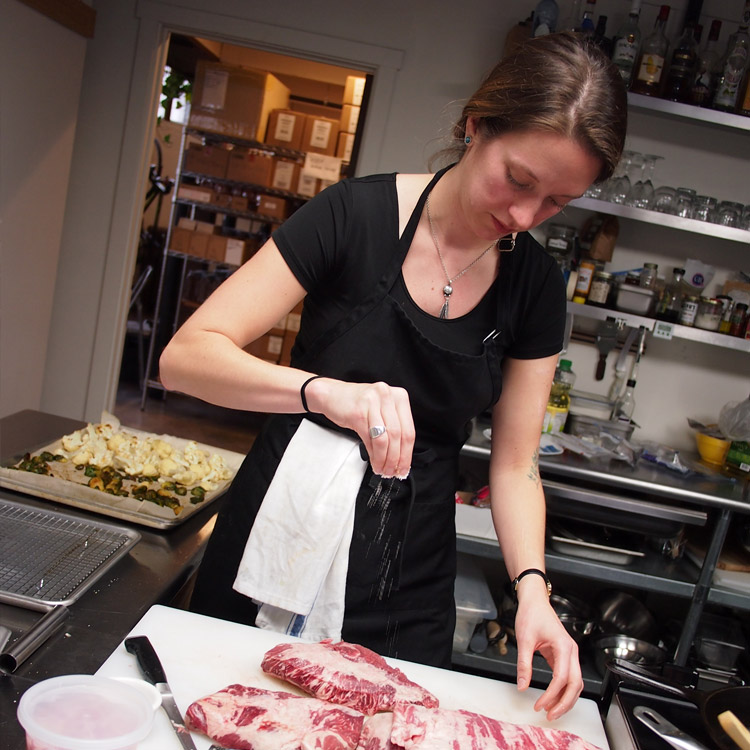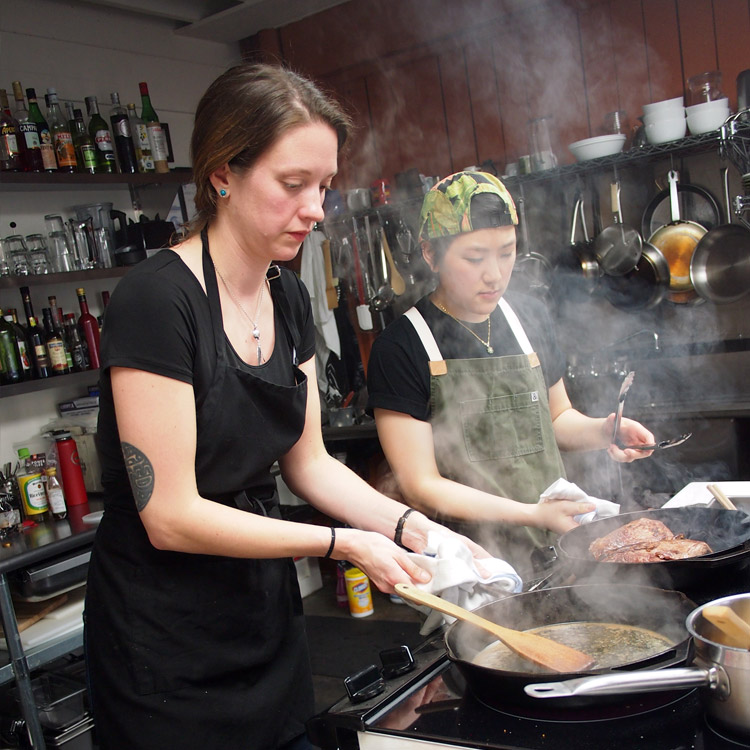 ---
Though unknown in the US, the end loin is considered the best (non-ham) part of the pig in Spain, where it is known as the Pluma because it looks like the plume of a feather. Bite into a slice and you'll see that the Spanish have the right idea. It's exquisitely tender with a flavor that's intensely savory, but also quite rich with that sweet, nutty Iberico fat.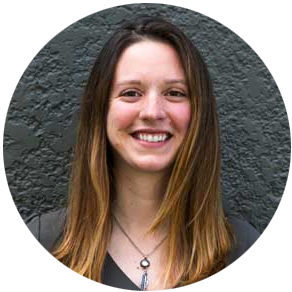 "Romesco is one of my favorite sauces. I figured if I made a slightly more acidic one, it would be great with the fatty pluma. It's a little sweet, smoky, acidic but hearty – all things that go well with pork. I chose Brussels sprouts largely for color. They're also just a great fall and winter staple. They also go really well with smoky, sweet flavors."Liv
Romesco is a traditional sauce from Northeastern Spain made with pimenton, nuts, bread, peppers, vinegar, garlic and oil. This complex blend of savory, sweet, rich, and tangy flavors makes it an exciting accompaniment to Iberico pork. Here we've served it with simple (but delicious) roasted Brussels sprouts.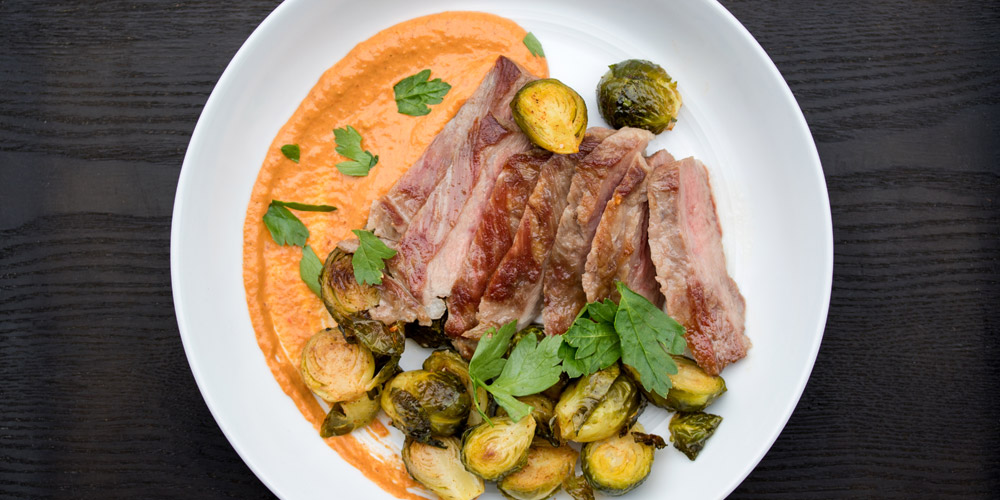 INGREDIENTS
1 tsp Kosher Salt

1 tsp Canola Oil
Roasted Brussels Sprouts:

1lb Brussels Sprouts

1 tbsp Canola Oil

2 tsp Salt

½ tsp Cracked Black Pepper

1 tsp Paprika
Romesco Sauce:

1 jar Roasted Red Peppers, drained

1 cup bits of Stale Bread

½ cup Raw or Roasted Almonds

2 cloves of Garlic

1 tablespoon Spicy Paprika/Pimenton

¼ cup Sherry Vinegar

½ cup Olive Oil

1-2 tsp Salt
Plus:

Leaves of 1 bunch of Flat Leaf Parsley

Starch Side of Choice (Crusty Bread, Roasted Potatoes, etc)
DIRECTIONS
1
Toast the almonds (if raw) in an oiled pan along with the garlic cloves and bread bits over Medium-Low heat for about 6 minutes.
2
Add them to a food processor & run it until they're chopped. Add the roasted peppers, sherry vinegar, paprika, and one teaspoon of the salt.
"I sear Iberico plumas & secretos to a temperature of 135-140°F, so they'll coast to 140-145°F as they rest (Medium/Medium Rare). I think pork tastes better that way, especially this pork. You don't need to cook pork to Well Done anymore*… unless you like it that way."
– Liv
3
Process to a mostly smooth puree, then slowly drizzle in the olive oil while continuing to run the machine.
4
Taste and add additional salt if necessary.
Roast the Brussels Sprouts:
1
Preheat your oven to 425°F.
2
Cut each Brussels sprout in half.
3
Toss them in a bowl with the canola oil, salt, pepper, and paprika.
4
Spread the sprouts out on a baking sheet and roast them until tender (about 30 minutes).
1
Dry off the pluma & season it on both sides with salt.
2
Get an oiled frying pan or cast iron skillet very hot over medium-high heat.
3
Gently lay in the pluma and let it sear for 4-5 minutes (to develop a browned crust) before flipping.
Drain off any excess fat that collects in the pan.
4
After flipping, continue to cook to preferred doneness (we recommend an internal temperature of 135°F for Medium Rare*).
5
Remove the pluma from the pan to rest, loosely covered with foil, for 10-15 minutes.
1
Spread a layer of the romesco sauce on each plate.
2
Thinly slice the pluma against the grain, and arrange slices atop the sauce.
3
Put the roasted brussels sprouts on the side of the plate, along with your starch of choice (or serve them in a separate dish)
4
Sprinkle the plate with parsley leaves, then serve.
* The USDA recommends cooking all pork to an internal temperature of 145°F, followed by a three-minute rest.