GRILLED SWORDFISH WITH GREMOLATA & CRISPY COPPA
Makes 2 Servings
WINE PAIRING
Italian Soave, Pinot Grigio, or French Chablis
Paired with the acidity and freshness of the gremolata, and the salty, porky crunch of the coppa, this simple grilled swordfish takes you on a virtual voyage to the Amalfi coast.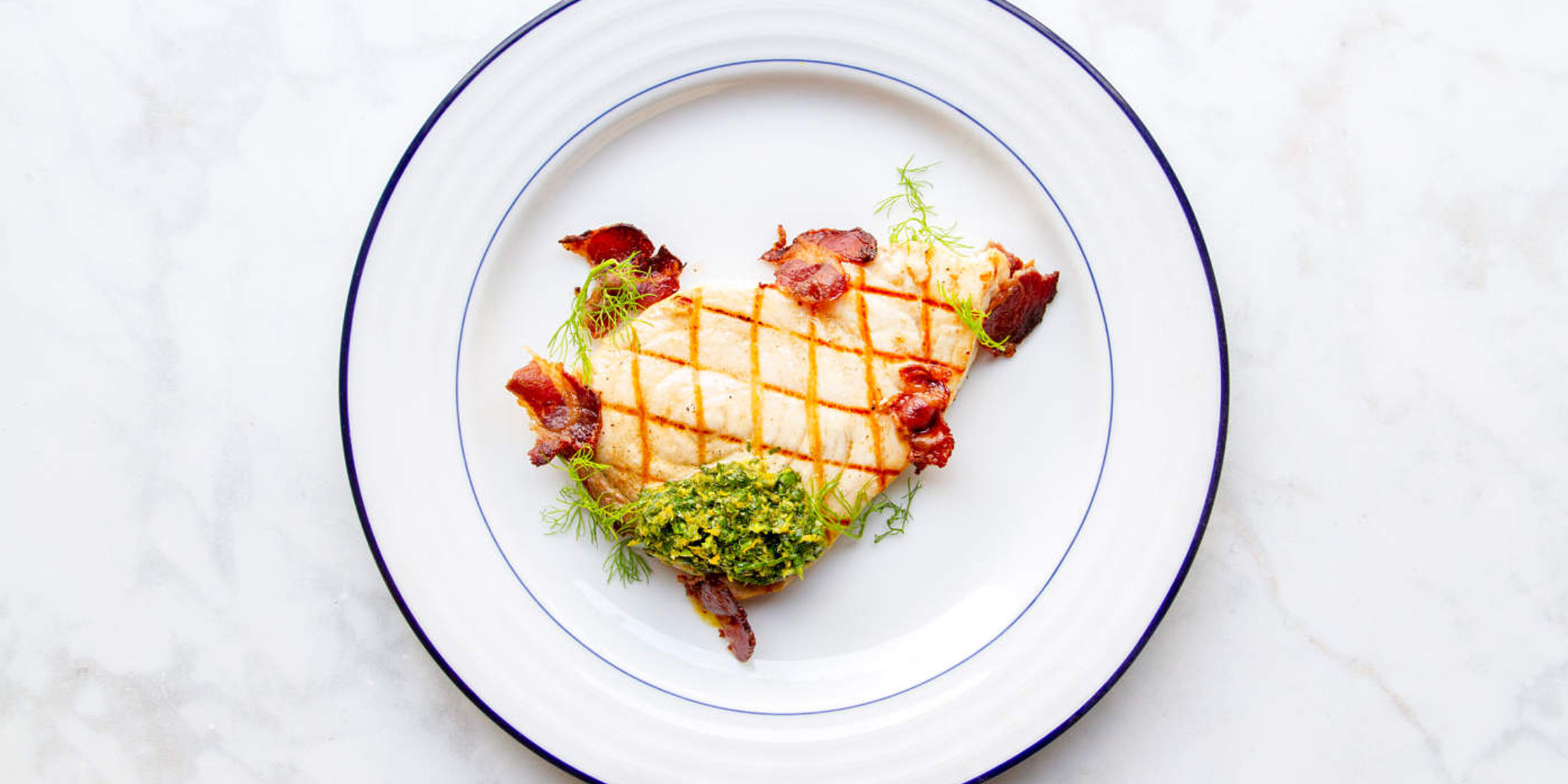 INGREDIENTS
THE GREMOLATA:
1 cup flat-leaf parsley, roughly chopped


1 tbsp mint leaves, roughly chopped

1 lemon, zested and juiced

1 garlic clove, minced

1 tsp red pepper flakes

½ cup extra virgin olive oil

Salt to taste
DIRECTIONS
1
Mix all the gremolata ingredients together until well combined. Set aside.
2
Light grill to medium heat. Season swordfish with salt. Grill with lid closed 5-6 minutes per side until swordfish has reached an internal temperature of 130 degrees. Let rest for 5 minutes before plating.
3
While swordfish is resting, render thinly sliced coppa in a pan until very crispy.
4
To serve, put each swordfish fillet on a plate. Place a big spoonful of gremolata on top of the fish. Sprinkle the coppa all around.