GRILLED RABBIT HIND LEGS & SADDLES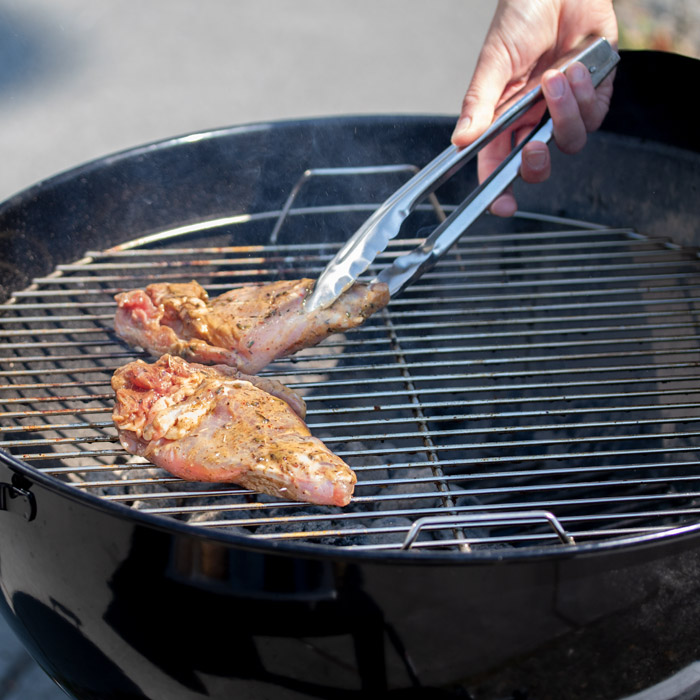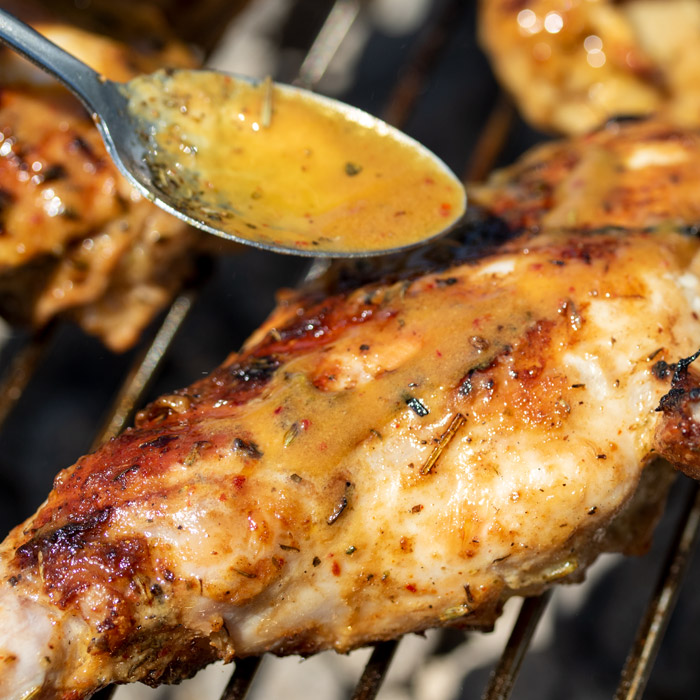 ---
In our Rabbit Test Kitchen, we were inspired to go beyond traditional braising recipes for rabbit. Liv tested grilling boneless saddles and bone-in hind legs and the results were a surprising success!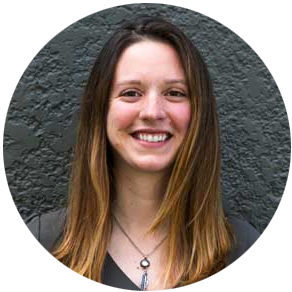 "I am a big fan of rabbit. They're sustainable to produce and I think they should be a go-to protein in the US. This grilling recipe is a great way to cook rabbit that doesn't require hours of prep or cooking time, like a braise might."
You can use any mix of cuts for this recipe, but we recommend hind legs (these are the meatiest cuts), boneless saddles or striploins, which will stay succulent and tender during grilling.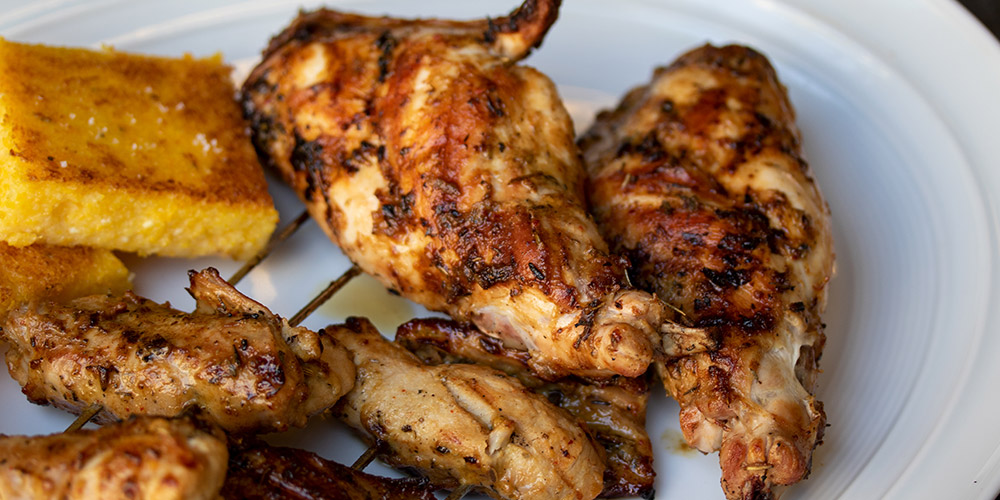 INGREDIENTS
1 tbsp dried Herbs de Provence

½ cup Olive Oil

2 tbsp + 1 tsp Dijon Mustard

¼ cup Soy Sauce

1 tsp Aleppo Pepper Flakes

1 tsp Fresh Ground Pepper

6 Pieces of Rabbit (we used Hind Legs & Boneless Saddles)
DIRECTIONS
1
In a large Ziploc bag or glass dish, combine the first six ingredients (everything except the rabbit pieces) to make the marinade.
2
Add the rabbit pieces to the marinade and refrigerate for 30 minutes to 1 hour. (If you're using legs, let marinate for 1 hour. Smaller pieces like the boneless saddles only need about half an hour.)
3
Light a charcoal grill or preheat a gas grill to medium heat.
4
About 30 minutes before grilling, remove the rabbit from the fridge and let the meat come to room temp. (You don't need to remove it from the marinade yet.) This will help reduce overall grilling time and prevent overcooking the rabbit.
5
When you're ready to grill, remove the rabbit pieces from the marinade and shake off excess. Reserve the marinade in a small bowl for basting the meat during grilling.
6
If using boneless saddles: Wrap the thin belly flap around the striploin (the meatier part) and secure with two skewers. Add 2-4 saddles per skewer, keeping about an inch between pieces.
7
Place hind legs on the grill first, as they'll take 20-22 minutes total. Add the boneless saddles, if using, about 10 minutes after the legs (they'll need about 12 minutes total).
"I banked the coals on one side for better control. It's helpful to be able to remove pieces from direct heat to avoid overcooking them."
– Liv
8
Turn the rabbit pieces every 3-4 minutes, brushing with additional marinade each time. (Discard any remaining marinade after grilling.)
9
Remove the rabbit from the grill when the outside is nicely charred and the internal temperature reaches 150°F.
10
Let the rabbit rest for a few minutes before serving.