Makes 4-6 Servings
BEVERAGE PAIRING
Belgian or Amber Ale
These duck drumettes will rival the best chicken wings you've ever eaten. The secret is in the sous vide technique that essentially confits the duck before frying, driving flavor into the meat and assuring that, beneath their crispy exterior, these drumettes are tender to the bone.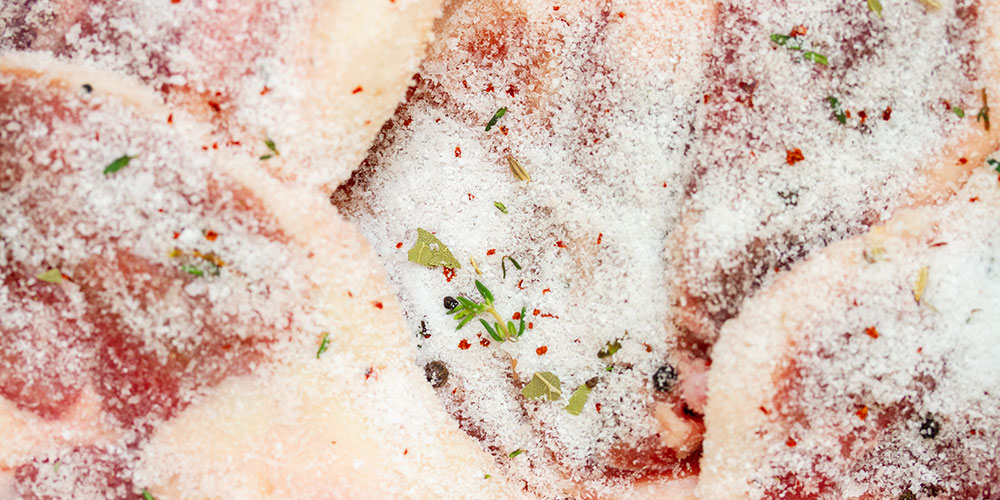 INGREDIENTS
½ cup salt


¼ cup sugar

1 tbsp whole black peppercorns

1 ½ tsp red pepper flakes

10 sprigs of thyme

All-purpose flour or cornstarch for dredging (optional)

Oil for frying
DIRECTIONS
1
In large bowl or shallow pan, mix the salt, sugar, peppercorns, red pepper flakes, and thyme.
2
Pat the drumettes dry and toss them with the seasoning blend. Allow to cure refrigerated for 12 hours.
3
Rinse off the drumettes, pat them dry, and vacuum seal in plastic bags. Make sure the drumettes are in a single layer in the bag.
4
Place bags in a water bath at 170 degrees for 8 hours.
5
Snip open the bags, pour the liquid into a container and reserve for another use. (The liquid will separate once cool, and the fat and gelatin can be divided. The fat can be used for cooking. The gelatin can be added to stock.)
6
Remove drumettes from the bags and allow them to cool.
7
To fry the drumettes: Dredge them in flour or cornstarch, if desired. They can also be fried naked. Heat oil to 350 degrees and fry the drumettes in batches, to avoid crowding, until golden and crisp. (Drumettes can also be finished on the grill, without dredging.)