Foie-Stuffed Mushrooms with Cherry Sauce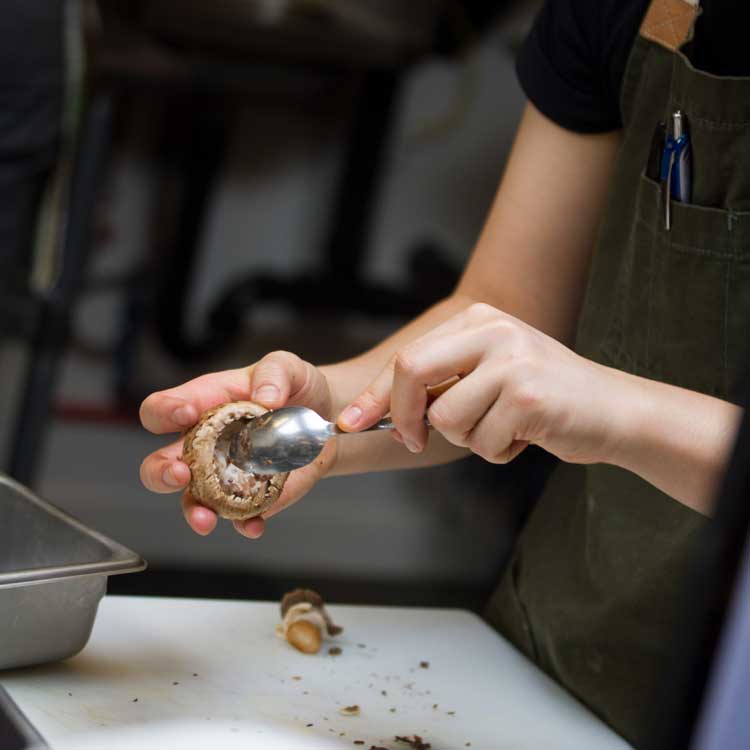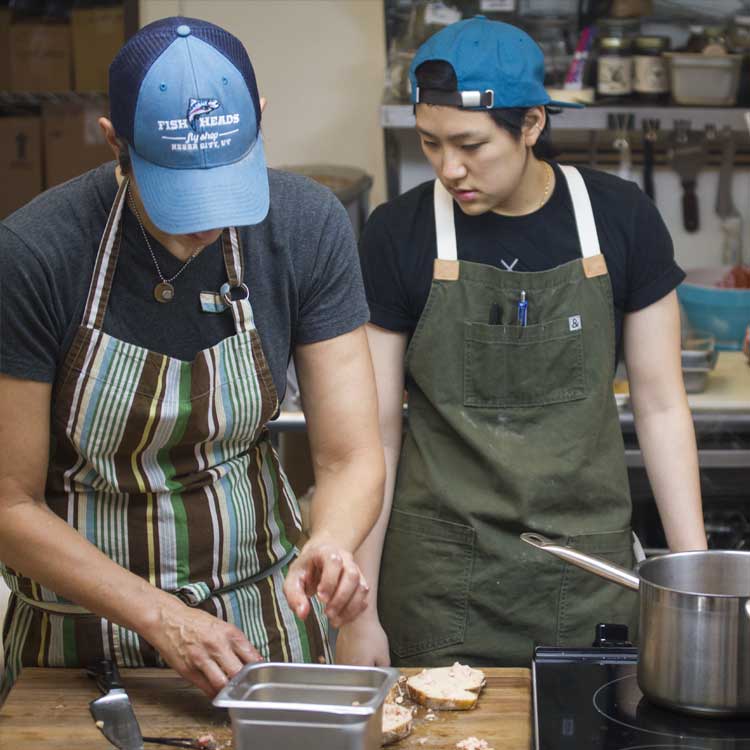 Makes 4 Appetizer Servings
WINE PAIRING
Red Burgundy
Foie gras pairs beautifully with the tanginess of cherries and the earthiness of mushrooms in this easy-yet-elegant stuffed mushroom appetizer or hors d'oeuvre.
We've used C grade foie gras in this recipe because it's the most affordable and the dish doesn't require the clarity of flavor and more luxurious texture that the better grades provide. However, it's also a great way to utilize leftover bits of A or B grade foie gras.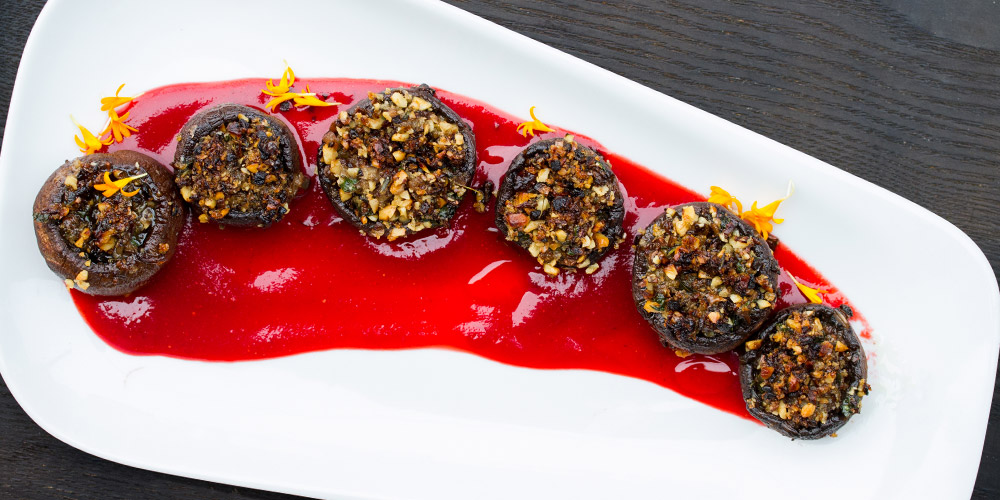 INGREDIENTS
12oz Large Fresh Cremini Mushrooms
Filling

2 tbsp Olive Oil

2 tbsp Foie Trimmings, Duck Fat, or Unsalted Butter

½ cup minced Shallot

¼ tsp Salt

*½ cup minced Walnuts, toasted

¼ cup Panko Bread Crumbs

1 tbsp chopped Fresh Thyme Leaves

1 tbsp chopped Flat Leaf Parsley

4oz C Grade Foie Gras, minced & frozen (could substitute Grade A or B)
Sauce

1 cup Sour Cherries, pitted

1 tsp Fresh Thyme Leaves

2 tbsp Luxardo Maraschino Liqueur

¼ cup Water

1 tsp Honey

1 tsp Red Wine Vinegar

¼ tsp Salt
DIRECTIONS
1
Destem the mushrooms, reserving the stems.
2
Use a spoon to scrape out & discard the gills from the mushroom caps.
3
Mince the mushroom stems.
4
Saute the shallots in the olive oil & foie, along with the salt.
5
When the shallot has softened, stir in the mushroom stem pieces.
6
When the stems have started to cook down, stir in the walnuts & the panko bread crumbs.
7
Pour the mixture out into a small bowl & stir in the thyme & parsley.
8
Fold in the frozen foie gras cubes. Move the filling to the fridge.
9
In a clean, oiled frying pan, put the cremini caps in, cavity up.
10
When the tops of the mushroom caps have browned, flip them and sear the cavity side.
11
When the other side has browned, remove the caps from the pan. Fill them with the stuffing, heaping it well above the top of the cap.
12
Move the caps to the oven on a baking sheet. Broil them on the middle rack on your oven (too close the broiler and they'll burn) until the filling is browned.
13
Combine all the sauce ingredients in a small pot. Cook over medium heat until the cherries soften.
14
Blend the cherry mixture to a smooth puree, then run it through a fine mesh strainer.
15
Serve the mushrooms atop the cherry sauce.