Makes 4-6 Servings
WINE PAIRING
Manzanilla or fino sherry
Serve these briny little fish with crostini for an elegant hors d'oeuvres, or keep some on hand to accent Caesar salad, top a pizza, or embellish an antipasti plate.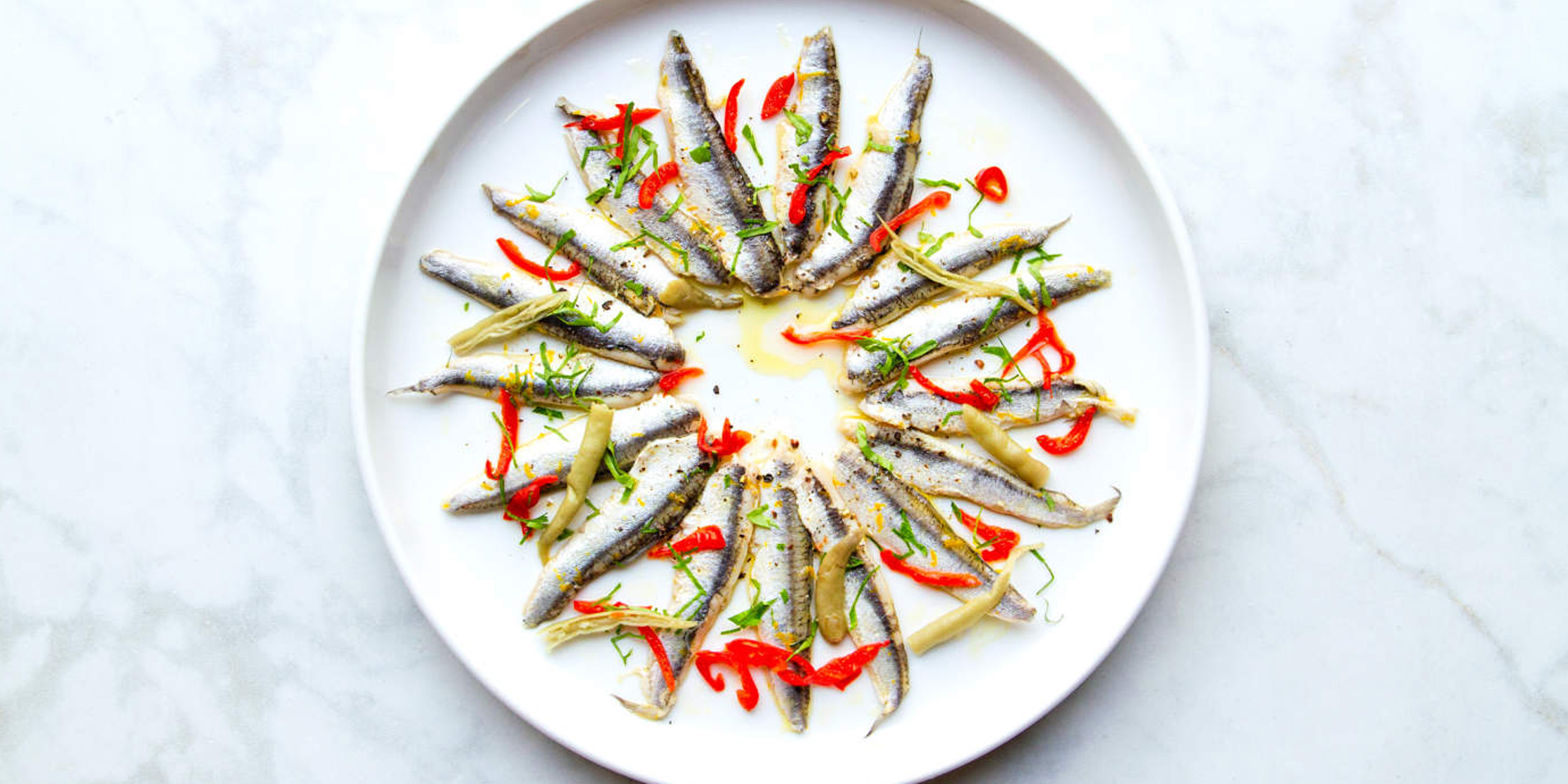 INGREDIENTS
1 pound anchovy fillets


Kosher salt, as necessary

1 cup white wine vinegar

2 garlic cloves, minced

½ cup olive oil
DIRECTIONS
1
Lay out fillets in a single layer and cover in salt. Continuing layering fillets and salt until all have been added. Cover and refrigerate for 3 hours.
2
Remove anchovies from salt and rinse well.
3
Mix the white wine vinegar, garlic, and olive oil in a shallow pan and add the salted and rinsed anchovies. Allow to marinate for at least 12 hours refrigerated.