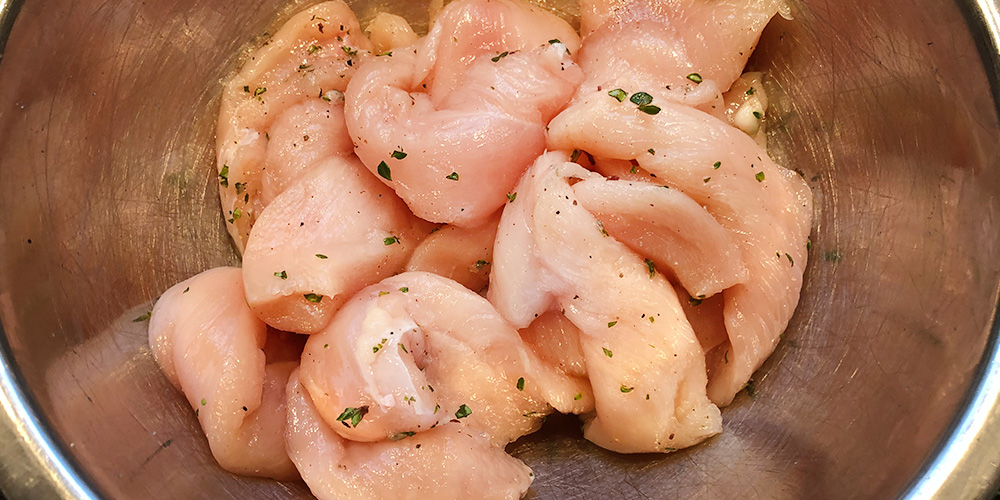 INGREDIENTS
2 lobes of chicken breast cut into fine slices

3-4 sprigs of fresh thyme chopped up, or 2 pinches of dried thyme

Panko or breadcrumbs (can be gluten free)

Flour (can be gluten free)

2 eggs, beaten

Salt & Pepper

Rendered chicken fat (we used the quantity that we rendered out of the skin of one chicken today), or use high temperature oil or butter.
DIRECTIONS
1
Cut the chicken into strips and add salt pepper and thyme.
2
Put pieces into first flower, the beaten up eggs, finally breadcrumbs, and fry them in a skillet (preferably cast iron, and make sure oil is fully covering the bottom of the frying pan).
3
It should take for about 3 minutes on each side at medium heat, but check the center before removing from skillet.
4
Eat it with your favorite sauce, our's is honey-mustard. Garnish with rice, salad, potatoes or your favorite side dish.