CHICKEN FRIED RABBIT WITH OKRA AND BACON GRAVY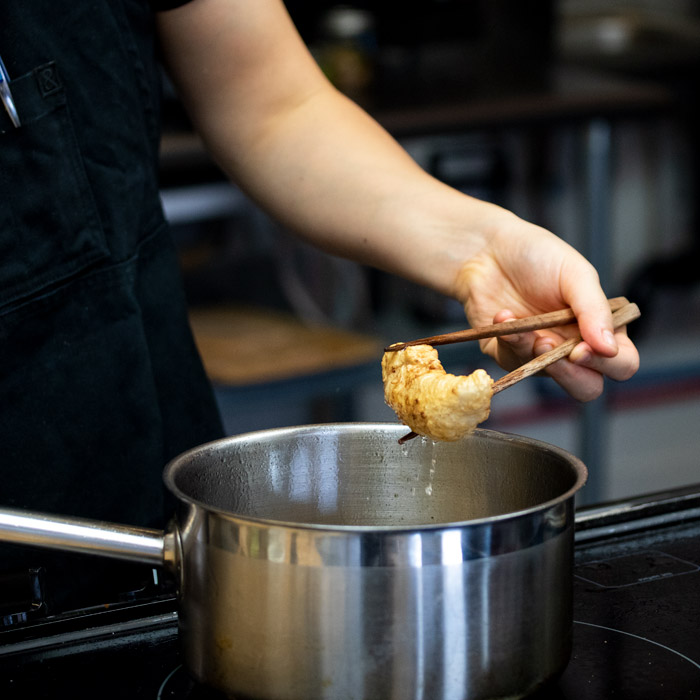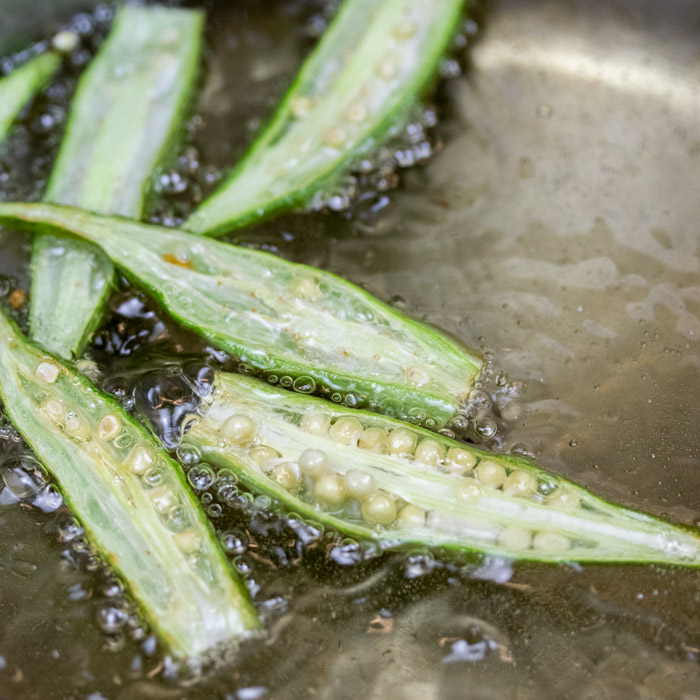 ---
In our Rabbit Test Kitchen, Jade and Liv explored modern and unexpected techniques for cooking rabbit. With an unfortunate reputation for being bland and very dry, we were delighted to discover that boneless striploins stay succulent and are a tasty alternative white meat for deep-frying.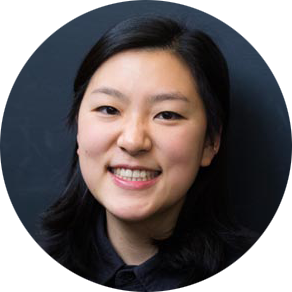 "These fried rabbit strips are like deluxe chicken tenders. Boneless rabbit striploins are ready to use right out of the package, and their uniform shape makes for easy, even cooking. Plus, who needs ketchup or honey mustard when you can have bacon gravy instead?"Jade
Servings: 4-6
WINE PAIRING
California Chardonnay
Move over chicken tenders, we think these chicken-fried rabbit strips are our new favorite! The gravy is also great way to use any bacon drippings you've been saving.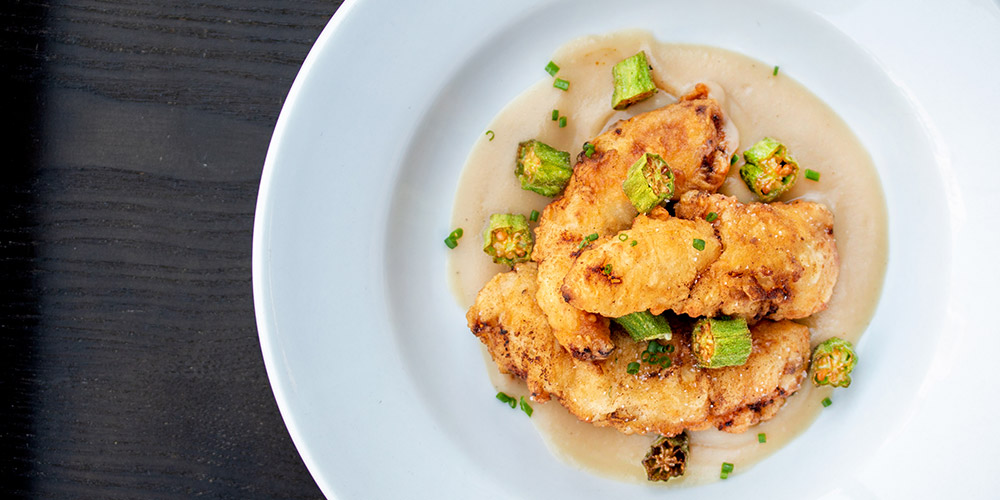 INGREDIENTS
For the Fried Rabbit:

2 cups Buttermilk

1 tbsp Crystal Hot Sauce (sub Tabasco)

¼ tsp Garlic Powder

¼ tsp Ground Black Pepper

½ tsp Kosher Salt

1 pack Rabbit Striploins (17 pieces)

Peanut Oil, for frying

All Purpose Flour
For the Fried Okra:

6-8 Okra, sliced into ½-inch rounds

Salt

Chives, for garnish (Optional)
For the Gravy:

¼ cup Rendered Bacon Fat

¼ cup All Purpose Flour

2 cups Chicken Stock (or Broth)

Salt & Black Pepper to taste
DIRECTIONS
1
In a large bowl or gallon freezer zip-top bag, mix together the buttermilk, hot sauce, garlic powder, black pepper and salt.
2
Add the rabbit striploins. Cover (if using a bowl), or seal the bag and marinate in the refrigerator overnight.
1
Heat the bacon fat in a sauce pan over medium heat.
2
While whisking, slowly add the flour and cook for 3-4 minutes (whisking continuously) until the roux is thick and looks like peanut butter.
3
Continue whisking and slowly add the chicken stock until fully combined.
4
Simmer 6-8 minutes, whisking occasionally, until the gravy reaches desired consistency.
5
Season to taste, cover the pan and keep warm until you're ready to serve.
Fry the Rabbit & the Okra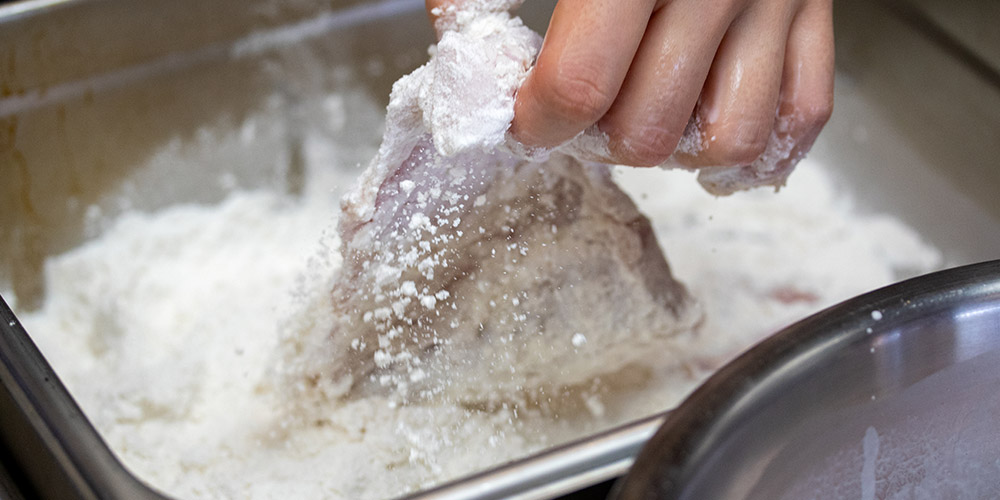 1
Place the flour in a shallow pan or bowl. Remove the rabbit from the buttermilk marinade, dredge in the flour and shake off the excess.
2
Fry the striploins for 8-10 minutes, flipping halfway through, until the coating is crispy and golden brown.
3
Let the striploins drain on paper towels or an elevated wire rack over a sheet pan. Salt the striploins while they're still hot.
4
Fry the sliced okra for 3-4 minutes until dark green and crisp.
5
Drain the okra on paper towels and salt while they're still hot.