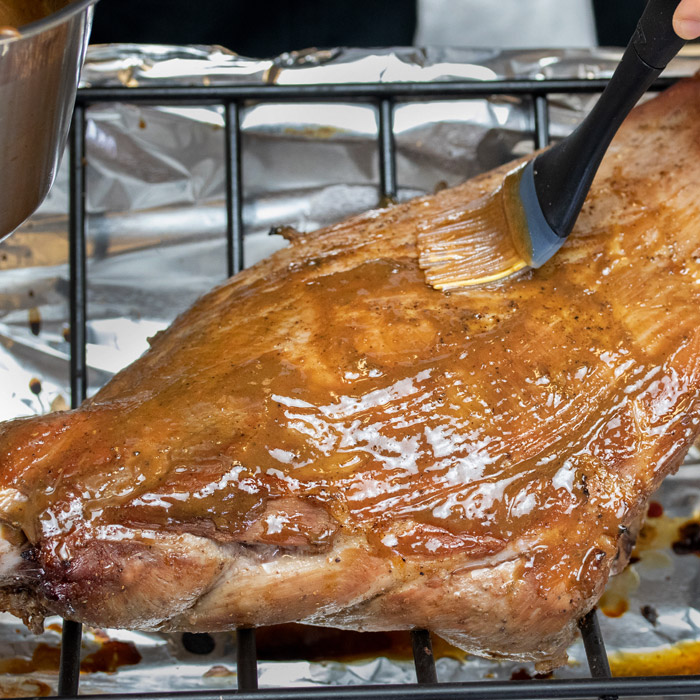 ---
In our Wild Boar Test Kitchen, Jade and Liv tried different cooking techniques for bone-in wild boar legs. Boar is typically paired with game-friendly flavors like rosemary and sage, fennel, and juniper berries, so Jade crafted this Chinese barbecue-inspired recipe to experiment with different ingredient and flavor pairings. The result is an easy way to cook a whole boar leg that's exploding with flavor!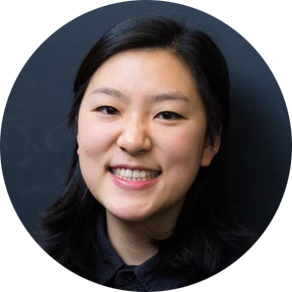 "Char siu is a mainstay in Chinatowns and Cantonese restaurants. The marinade is made with strong seasonings (five spice, nam yue, hoisin and soy sauce) that hold up well to the flavor of wild boar." Jade
Servings: 10-12
WINE PAIRING
Pinot Noir or Grenache
Commonly prepared with pork cuts like shoulder, belly, or Boston Butt, wild boar was historically used in ancient versions of this recipe. Though boar leg is leaner than pork, the results are equally delicious!
INGREDIENTS
2 tbsp Brown Sugar

2 tsp Five Spice Powder

3 Garlic Cloves, peeled & grated

3 pieces Nam Yue (fermented bean curd) + 1 tbsp liquid

1 tsp Tomato Paste

¼ cup Shaoxing Wine

¼ cup Hoisin Sauce

¼ cup Honey

¼ cup Water

½ cup Soy Sauce

1 Bone-In Wild Boar Leg (ours was 6.5#)
DIRECTIONS
1
Whisk together the first ten ingredients in a pan or dish that's large enough to hold the entire boar leg. Add the leg and turn to coat, spooning the marinade over the leg.
2
Refrigerate and marinade for 24 hours. Rotate the leg and spoon marinade over top about halfway through marinating (this is especially important if the dish is shallow and the leg isn't fully submerged).
3
Preheat your oven to 450°F.
4
Remove the leg from the marinade and pat dry. Reserve the marinating liquid.
5
Line a roasting pan with foil and place the leg on a roasting rack set inside the pan.
"The depth of the pan doesn't really matter, as long as the leg is slightly elevated on a rack so that air can circulate. A deeper pan can be really helpful to protect the meat because it's so lean and there's no skin that needs to get crispy."
– Jade
6
Roast for 20-25 minutes until the leg is starting to brown.
7
While the leg is roasting, pour the marinade through a mesh strainer into a small pot.
8
Bring the marinade to a boil, reduce the temperature and simmer for 3-5 minutes. Remove from heat and set aside.
9
After 20-25 minutes, reduce the oven temperature to 325°F. Remove the leg from the oven and baste on both sides with the cooked marinade.
10
Return the leg to the oven and baste with the cooked marinade every 30-40 minutes. Roast until the internal temperature reaches 150-155°F on an instant read thermometer. (Our leg took 3 hours.)
11
If needed, broil for 3-5 minutes to caramelize the glaze. (Watch closely so it doesn't burn!)
12
Rest the meat for 20 minutes before carving.