BUTTERMILK FRIED SEMI-BONELESS QUAIL
Makes 4 Servings
WINE PAIRING
Sparkling Rosé or Champagne
The method here is exactly how you would make fried chicken, but we've substituted whole, semi-boneless quail. These itty-bitty birds are all tenderness and flavor. Each one is about as big as your average chicken thigh, and is entirely edible, except, of course, for those tiny wing & leg bones. Those bones make handy holders when eating with your fingers, because this is most definitely not knife-and-fork fare.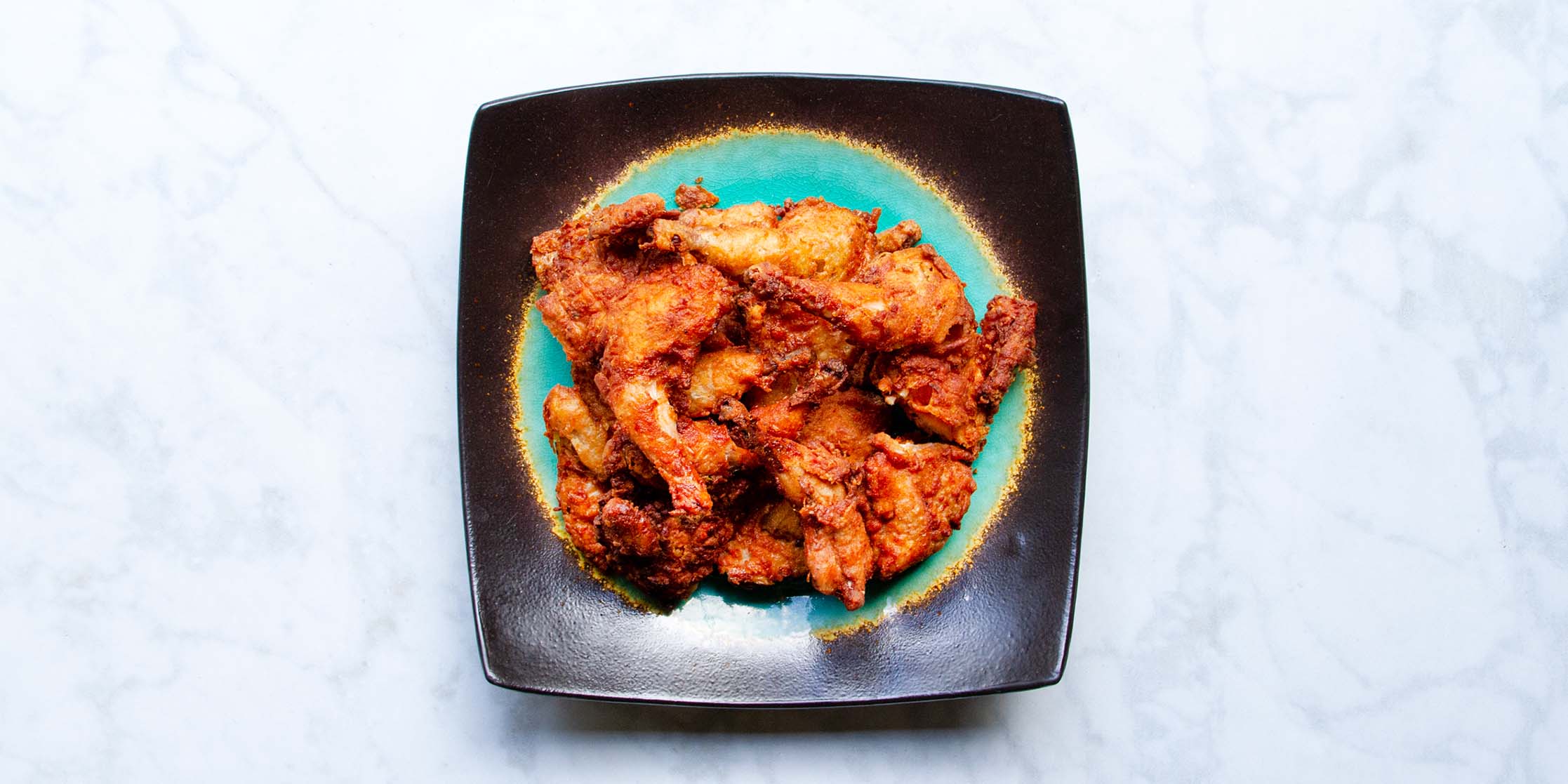 INGREDIENTS
1 pint full-fat buttermilk

2 tbsp salt
FOR THE DREDGE:
3 cups all-purpose flour


½ cup cornstarch

1 tablespoon salt

1 tablespoon paprika

2 teaspoons onion powder

2 teaspoons garlic powder

1 teaspoon mustard powder

2 teaspoon ground black pepper

1 teaspoon cayenne pepper

1 teaspoon msg (optional)

Oil for frying
DIRECTIONS
1
Combine buttermilk and 2 tbsp salt. Submerge quail and soak overnight.
2
Whisk all the dredge ingredients together in a shallow bowl or pan.
3
Remove quail from buttermilk and shake off excess liquid. Individually dredge each quail, pressing to make sure it is firmly and evenly covered with the spice mixture. Allow dredged quail to rest for at least 20 minutes but no more than 45 minutes before frying.
4
Heat oil to 350° F. There should be enough oil to fully submerge the quail without overcrowding, which will cool the oil and cause soggy, oily quail.
5
Just prior to frying, dredge the quail one more time.
6
Fry quail until the birds are golden and have reached an internal temperature of 155-160° F. Work in batches, if necessary, to maintain an oil temperature of 350° F.
7
Allow quail to rest on paper towels for 5 minutes before serving. Carry-over cooking will bring the quail's finished temperature up to 165° F.