BROILED MACKEREL WITH DIJON VINAIGRETTE
Makes 2-3 Servings
WINE PAIRING
Dry rosé
Mackerel, simply broiled, is delicious. Its high fat content ensures crispy skin and moist flesh. Paired with a punchy Dijon vinaigrette, this mackerel is simplicity at its finest.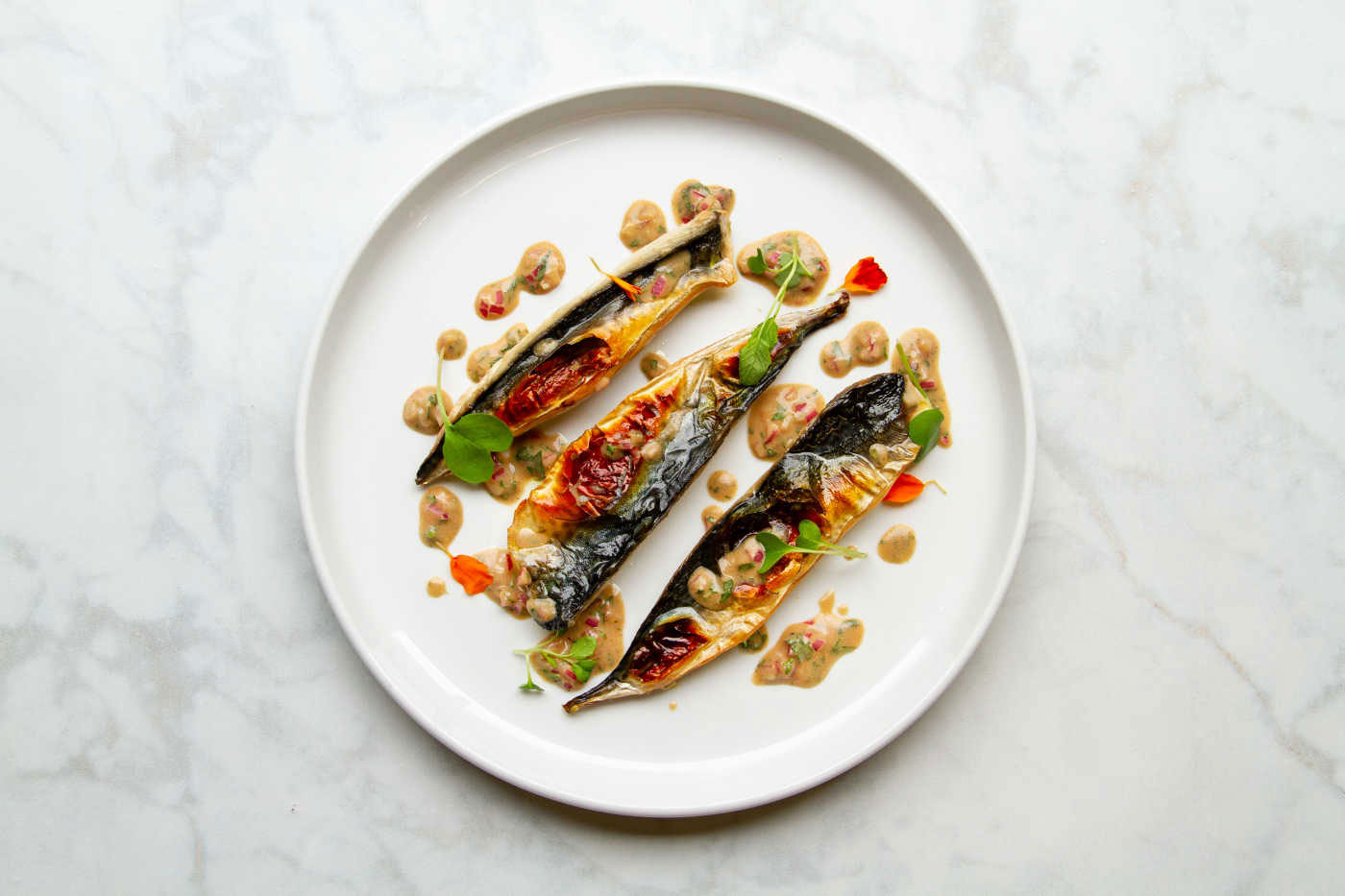 INGREDIENTS
DIJON VINAIGARETTE:
1 tbsp Dijon mustard


2 tbsp sherry vinegar

1 tbsp minced shallot

4 tbsp extra virgin olive oil

Salt & pepper to taste
DIRECTIONS
1
Make vinaigrette. In a small bowl, mix mustard, vinegar, shallot, and a pinch of salt. Whisk in olive oil. Set aside.
2
Pre-heat broiler to highest setting. Rub canola oil on the skin of the mackerel. Place under broiler, skin side up, until skin begins to crisp and bubble, and fish is cooked through, approximately 5-7 minutes.
3
Plate fillets skin side up. Drizzle with Dijon vinaigrette. Garnish with micro greens and/or edible flowers.