Braised Beef Cheeks with Chanterelles & Honeyed Baby Turnips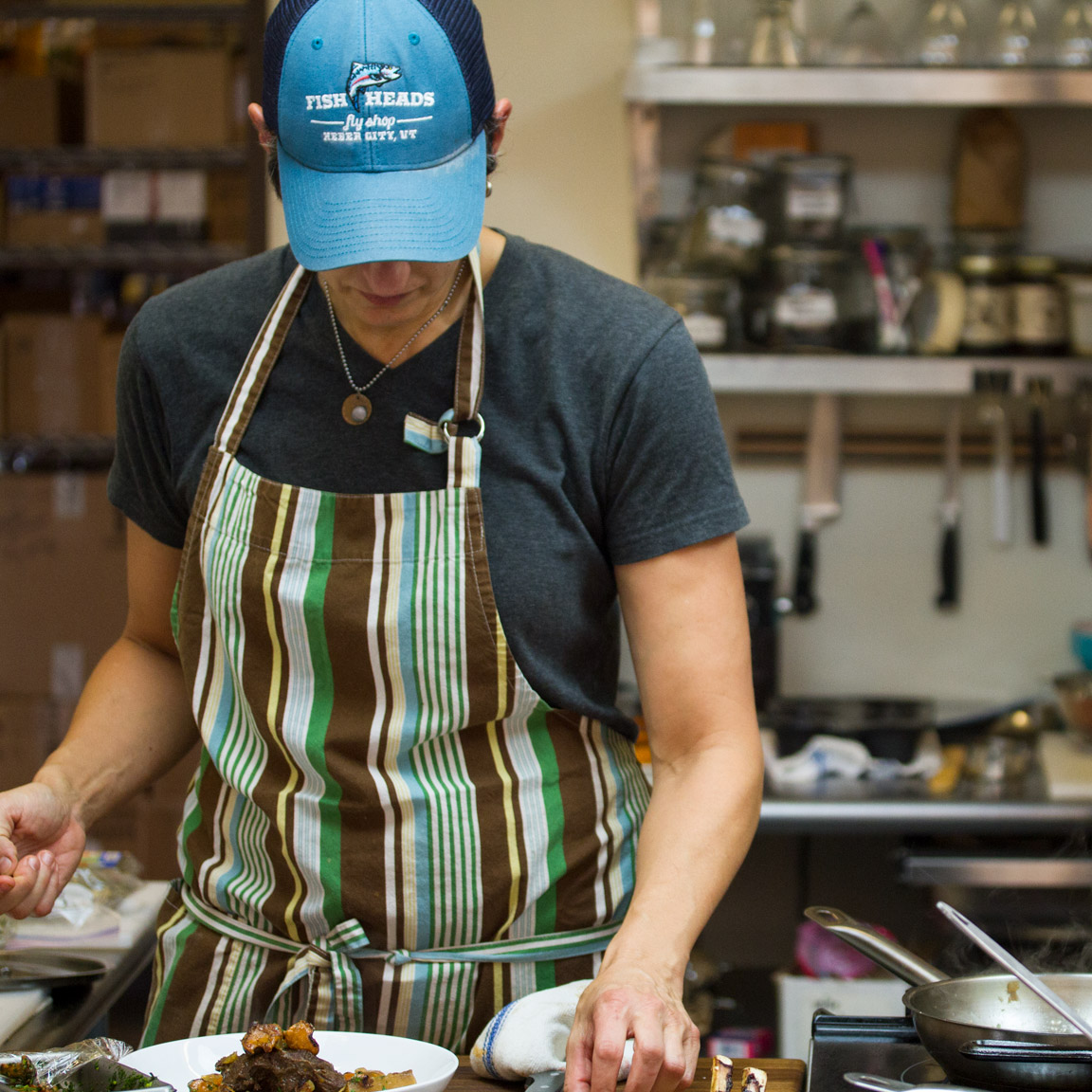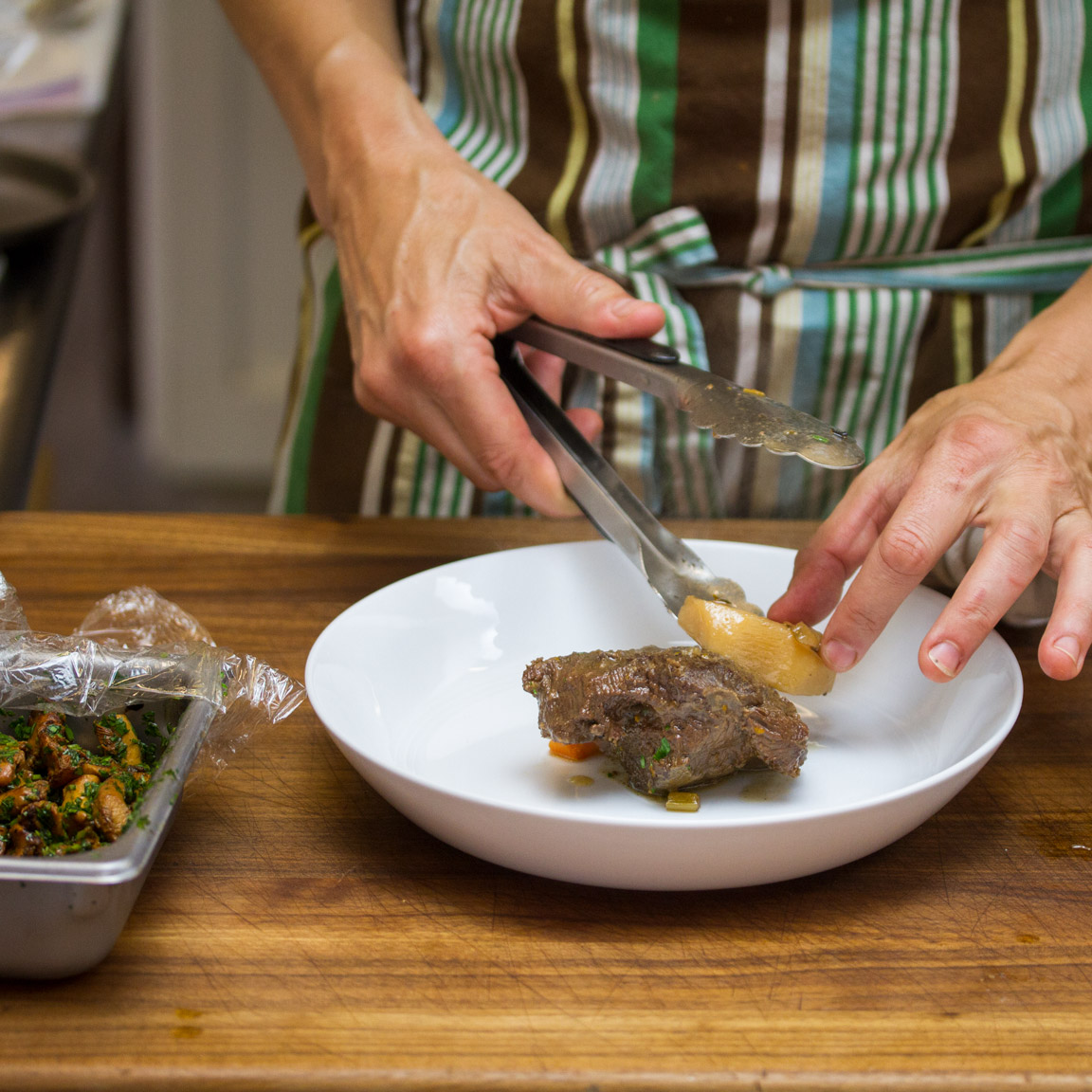 Makes 4 Servings
WINE PAIRING
Northern Rhone Red (Syrah)
Beef cheeks are an affordable cut that's a fall & winter favorite on fine dining menus. They provide plenty of bold, beefy flavor, and when slow-braised become luxuriously tender, melting lots of gelatin into the sauce for a luxuriously silky mouth feel.
This recipe pairs them with buttery, earthy chanterelle mushrooms and earthy braised turnips, whose bitterness is smoothed with a touch of honey.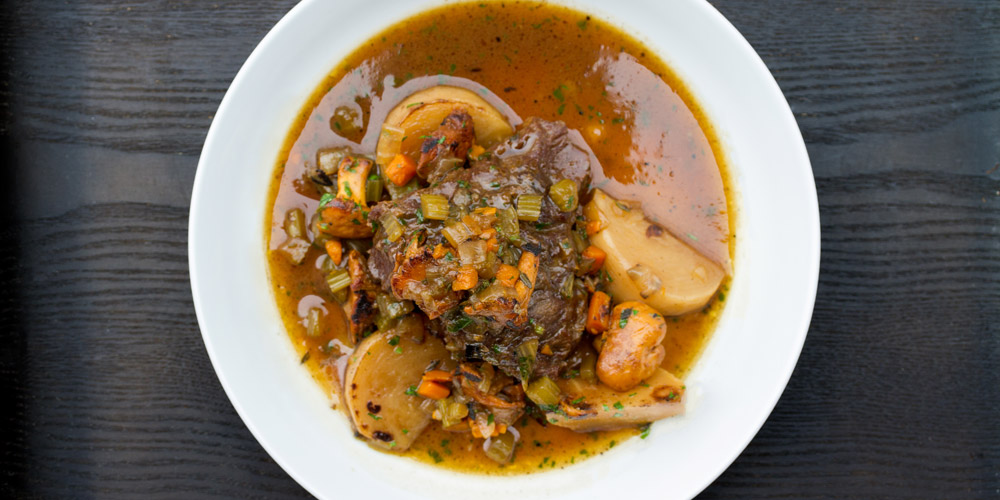 INGREDIENTS
1 ¾ tsp Salt

3 tbsp High Heat Oil

1lb Small Turnips, peeled & cut into ¾" wedges

1 tsp Honey

1/2lb Fresh Chanterelle Mushrooms (could substitute other fresh mushrooms)

2 tbsp + ½ cup Dry White Vermouth

2 tbsp minced Flat Leaf Parsley

2 Bay Leaves

20 sprigs Fresh Thyme

1 Medium Onion, diced

2 Carrots, diced

3 Celery Stalks, diced

1 tsp Soy Sauce

1 tsp Fish Sauce

1 quart Lowest Sodium Beef Stock or Bouillon
DIRECTIONS
1
Season the beef cheeks liberally with a teaspoon of salt. Pour a tablespoon of the oil into the bottom of a deep pot. Get it very hot over high heat, then carefully lay in the cheeks. Sear the cheeks on all sides until they develop a browned crust.
2
Remove the beef cheeks from the pan.
3
Add the 2nd tablespoon of oil to the pan along with the turnip wedges and a ¼ tsp of salt. Sear the turnip wedges until well browned, then remove them from the pan.
4
Add the chanterelles to the pan along with ¼ tsp of salt. Let them sear until the bottoms are well browned, then stir to turn them (
how to saute mushrooms
).
5
When the mushrooms are well browned, deglaze the pan with 2 tablespoons of the white vermouth. Simmer until the vermouth has completely evaporated, then remove the mushrooms from the pan. Put them in a small bowl with the chopped parsley & toss the two together.
6
Add the onion, carrots, and celery to the pot along with another ¼ tsp of salt and the remaining tablespoon of high heat oil.
7
Cook the onion, carrots and celery until well browned. Deglaze the pan with the soy sauce, fish sauce, and the remaining ½ cup of vermouth.
8
Cook the liquid down, then add back the beef cheeks and turnips, along with the quart of beef stock/ bouillon.
9
Tie the bay leaves and thyme sprigs together with butcher's twine (this is called a "bouquet garni"), then add them to the pot.
10
Bring the liquid to a boil, then add the lid to the pot and reduce the heat to a simmer. Braise until the cheeks are fork tender (about 2-2 ½ hours).
11
Remove the beef cheeks from the braising liquid & cut them into halves. Remove & discard the herb bundle.
12
Simmer the braising liquid until it reduces by half & thickens.
13
Add the chanterelle & parsley mixture to the braising liquid & simmer briefly, just until they're warmed through.
14
Pour the vegetable & sauce mixture into bowls & top each with half of a beef cheek. Serve.