Makes 4 Servings
WINE/BEVERAGE PAIRING
A cold beer
Rabbit on the barbie? You betcha. We like to marinate these rabbit legs overnight, then cook them sous vide with butter. After that, all they need is ten minutes on the grill, brushed with your favorite BBQ sauce.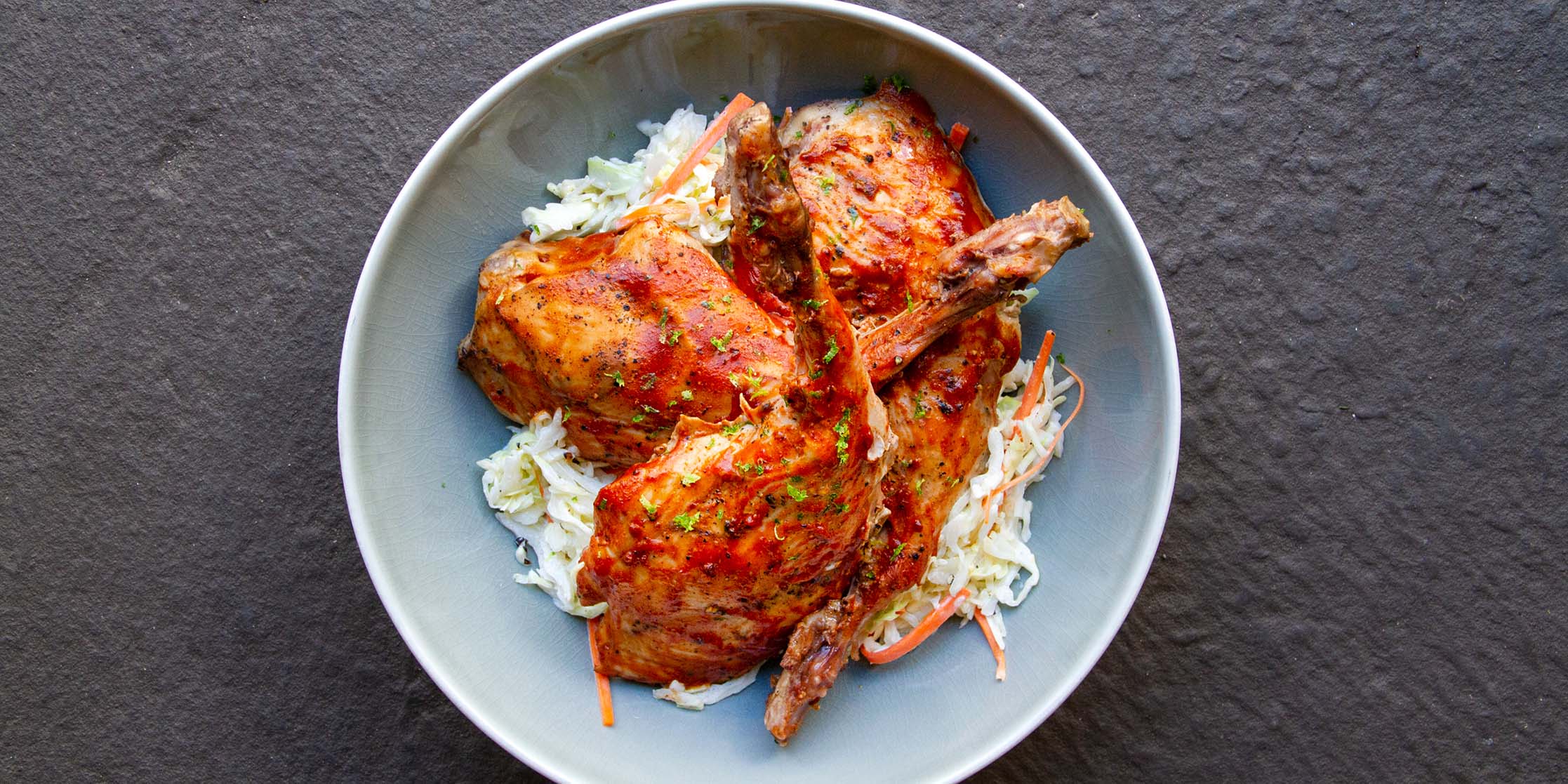 INGREDIENTS
SPICE RUB:

1 tbsp smoked paprika

2 tsp brown sugar

1 tsp celery salt

1 tsp garlic powder

½ tsp ground cumin

½ teaspoon black pepper

1 ½ teaspoon Kosher salt
RABBIT:

8 tbsp butter

Your favorite BBQ sauce
DIRECTIONS
1
In a small bowl, combine all the ingredients for the rub. Coat each rabbit leg well, cover and let sit overnight in the refrigerator.
2
Place 4 rabbit legs and 4 tbsp butter in each of two vacuum sealer bags. Seal the bags. Cook in a sous vide water bath at 170°F for five hours.
3
Preheat grill for indirect medium heat.
4
Brush BBQ sauce on each leg, place on the grill, cover and cook for 5 minutes. Apply another coat of sauce and cook 5 minutes more. Remove from the grill and serve.