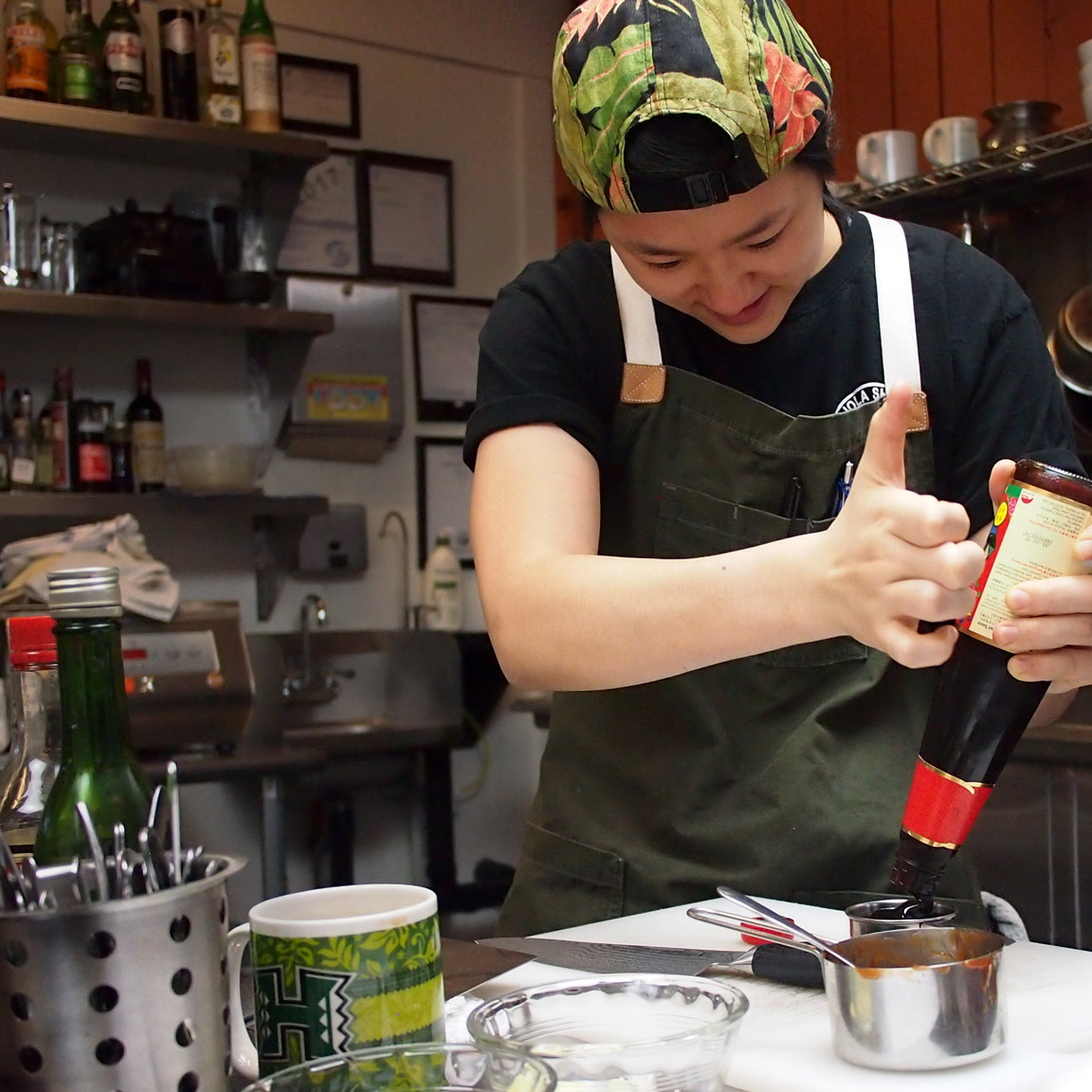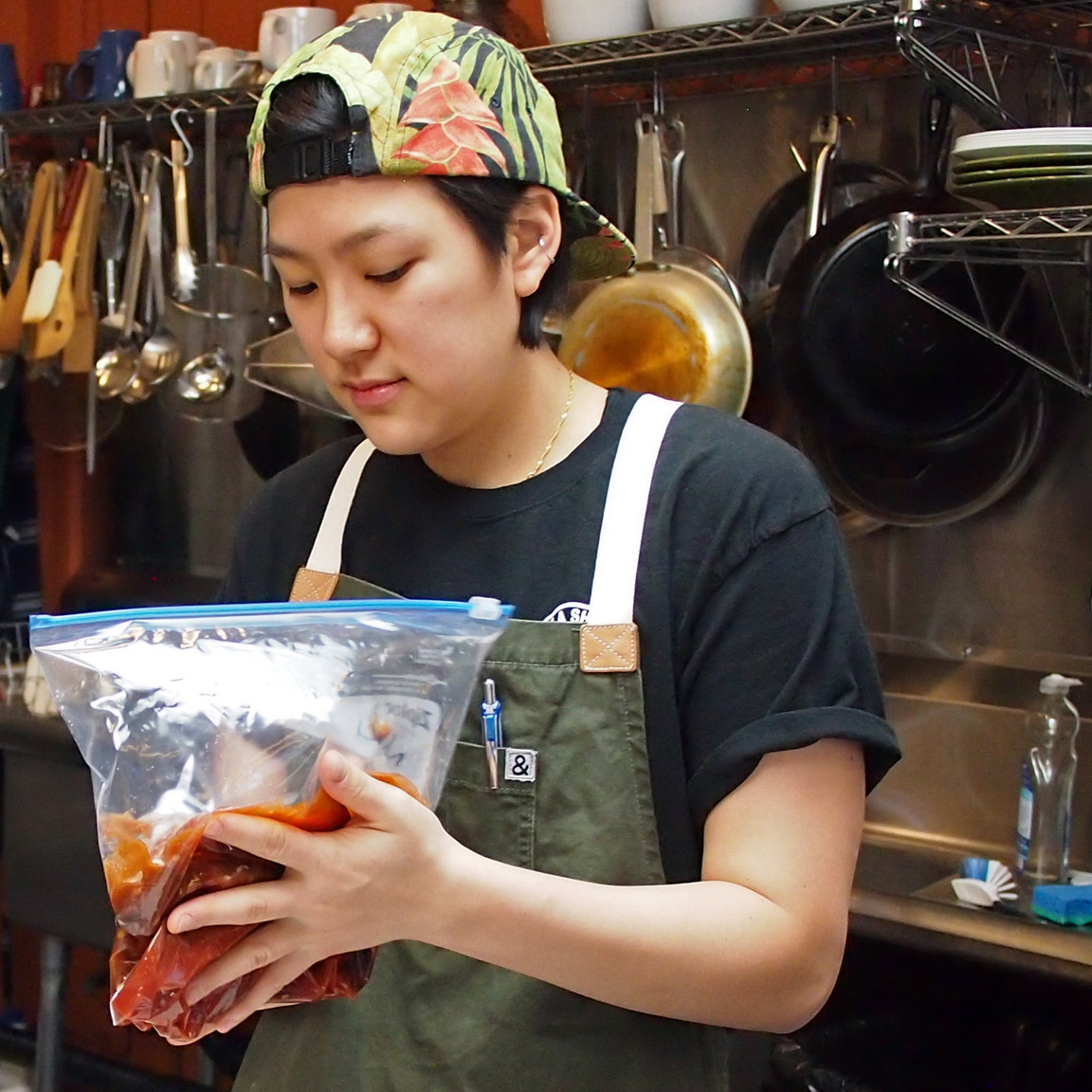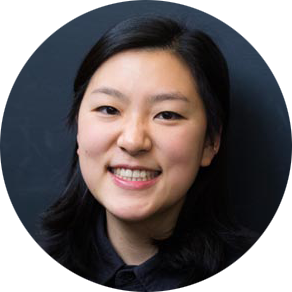 "I thought of recipes where I could substitute quail for chicken thighs. This is a recipe from childhood that we use a lot for potlucks. I always loved it and it's super easy, but I think the sauce is way better than the stuff you can get out of a bottle."Jade
6-8 Appetizer or 3-4 Entrée Servings
The recipe calls for 20 boneless quail breasts, because we think that's enough for about four nice entrée servings (though you may well want more). However, the marinade is enough for 40-50 breasts if you want to make more.
Jade's VERY particular (militant really) about the brands of condiments she uses in her BBQ sauce. Having tasted the results, we have to say she's got a good thing going. Substitute at your own risk!
To get the char this recipe needs to really shine, Jade broils the quail breasts, but you could also grill them.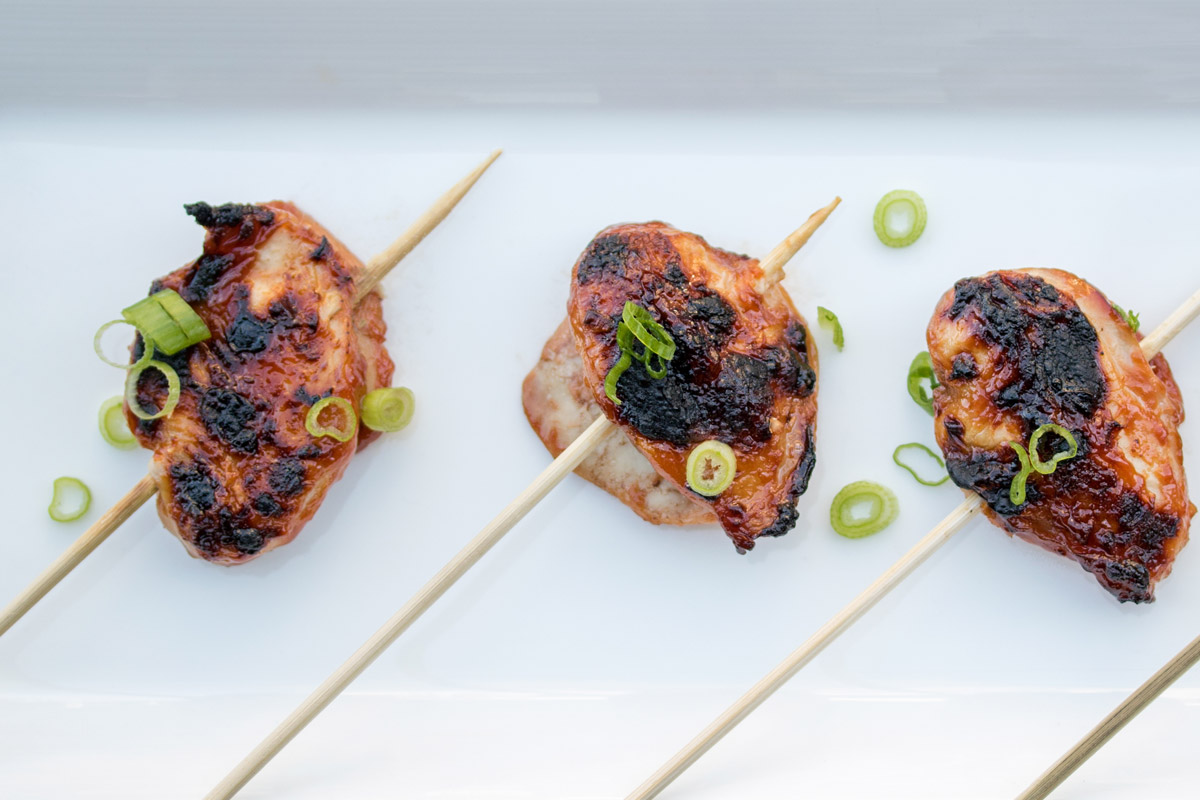 INGREDIENTS
1/3 cup Lee Kum Kee Oyster Sauce ("the brand with the lady & the oyster on the label")

1 cup Heinz Ketchup

½ cup Granulated Sugar

3 cloves of Garlic, minced
DIRECTIONS
1
In a large zip top bag, combine the oyster sauce, ketchup, sugar, and garlic. Mix until the sugar is dissolved and the garlic is well distributed.
2
Add the quail breasts and mix to ensure they're completely covered with the marinade.
"Zip top bags are the best marinating vessel ever! They're less messy & easier to fit in the fridge"
– Jade
3
Close the bag & move it to the fridge to marinate for at least 30 minutes.
4
Spread a layer of aluminum foil on a baking sheet. Remove the quail breasts from the marinade & spread them out on the foil.
"I use foil instead of parchment paper for broiling so it won't catch on fire."
– Jade
5
Broil the quail breasts until charred & cooked through, turning once (approximately 10-12 minutes total).