Autumn Quail Salad/Toasts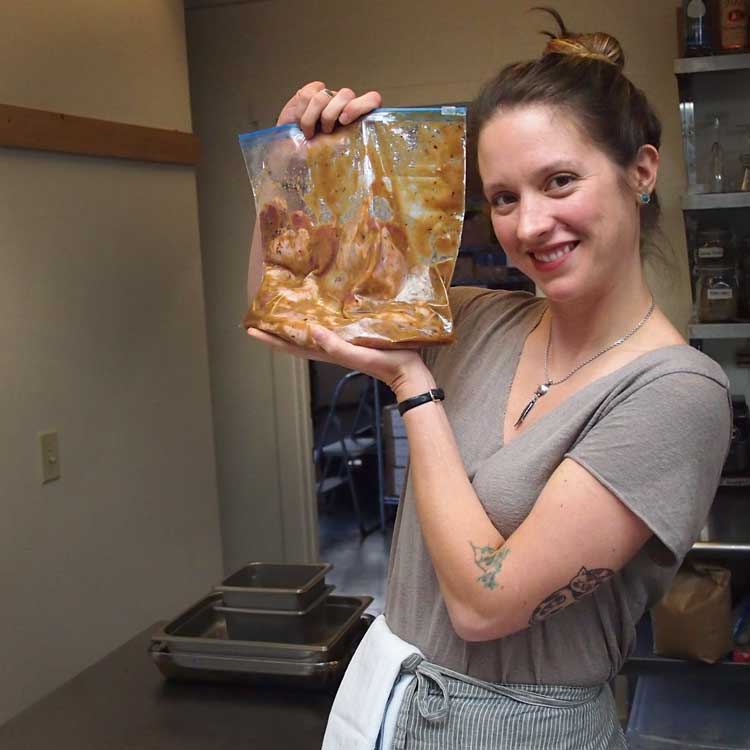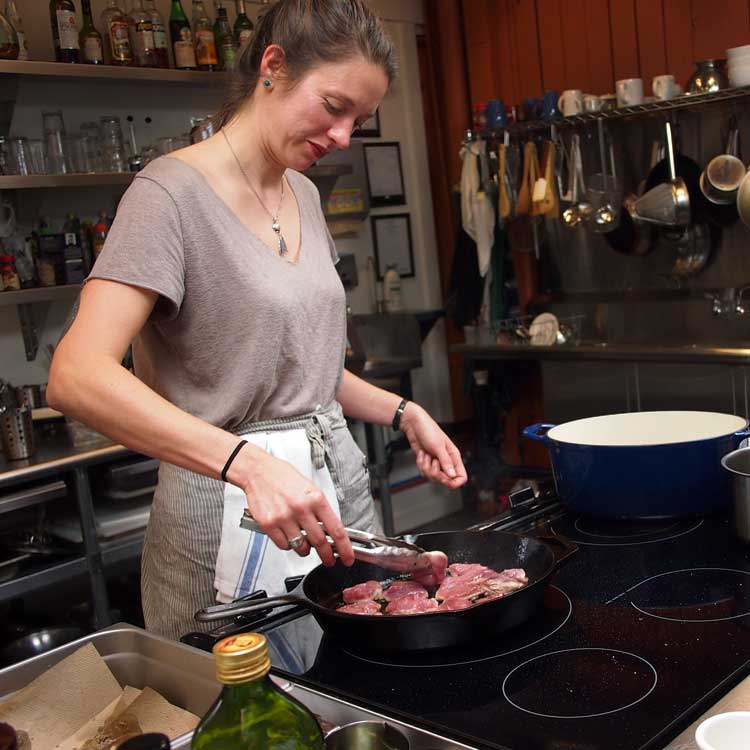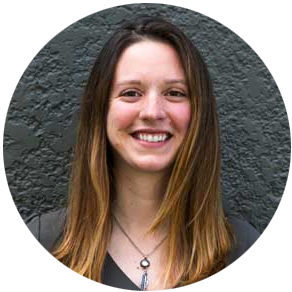 "I wanted to do something for the holidays that showcased both the great flavor they had (which fits very well with fall flavors) and showed how versatile and easy to use they are. I was thinking of a salad I made at a restaurant I cooked at. It's something that you can just throw together & I've made for Thanksgiving before.

So I did a salad with radicchio & delicata squash and fennel, with some hazelnuts and parsley and fennel fronds on the top. Those flavors: the sweet & bitter…not too heavy, just go really well with the quail, which is like chicken, but a little bit more strongly flavored. It's a really tasty, easy, and really colorful meal.

If you were making this salad in winter, tossing in a bunch of pomegranate seeds and persimmon would be really good."Liv
You can enjoy this recipe in bowls as a salad, or atop toasted artisan bread – it's delicious either way.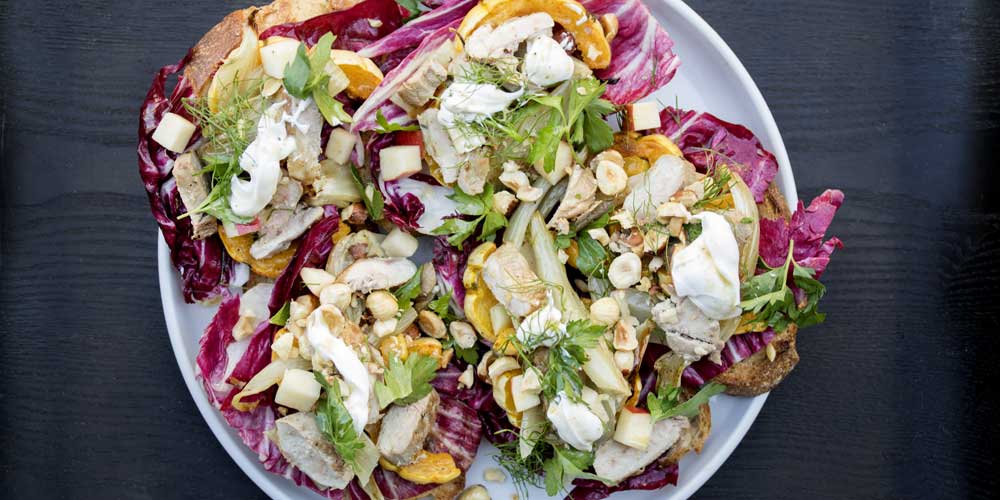 INGREDIENTS
2 heads of Radicchio

2 Delicata Squash

1-1/2 tsp Paprika (type & quantity to taste – Liv uses spicy smoked paprika)

2 Fennel Bulbs

2 Apples (preferably Pink Lady)

1 Shallot

1/2 cup Hazelnuts, toasted, peeled, and roughly crushed

1/2 cup Flat Leaf Parsley Leaves, whole or roughly chopped

Creme Fraiche
Shallot Pickling Liquid

1 cup White Wine Vinegar

½ cup Water

1 tbsp Salt

1 tbsp Granulated Sugar
Dressing

½ cup Hazelnut Oil

½ cup Olive Oil

⅓ cup Sherry Vinegar

1 tbsp Dijon Mustard

1 tbsp Creme Fraiche

1 tbsp Salt

1 tsp Cracked Black Pepper
Optional: 1 Loaf of Artisan Bread
DIRECTIONS
1
Preheat your oven to 425°F.
2
Peel the shallot & slice it into thin rings. Put the rings in a small glass or ceramic bowl & top them with the pickling liquid. Let it sit as long as you can before scooping the shallot pieces out to use on the salad.
"When quick pickling, if you are using some sort of allium and don't have a lot of time, rinse the pieces under cold water first."
– Liv
3
Cut the delicata squash down the middle into boats, then scoop out & discard the seeds. Cut the boats into half-moons.
"I like delicata squash, you can eat the skin, so you don't have to peel it. The flavor and the texture are really good. They're really easy to work with, but they are more expensive.

I cut my delicata squash into half-moons, because they look better than cubes."

– Liv
4
Wash the fennel bulbs & trim off any browned end bits. Reserve the fennel fronds. Trim down the root end, but leave the core as intact as possible. Cut each bulb into wedges (a portion of the core in each wedge will help keep the leaves together).
5
Put the fennel wedges in a bowl and microwave them for three minutes.
"I microwave a lot of root vegetables before roasting them to cut down on the cooking time. With fennel bulbs it helps get a creamier core and make sure they cook through before burning."
– Liv
6
Toss the fennel bulb and squash pieces in a mixture of olive oil, salt, pepper, and paprika. Spread the pieces out in a roasting pan or on a baking sheet.
7
Roast the vegetables in the oven until tender (15-30 minutes depending on their size). Remove them from the oven & let them cool while you make the rest of the salad.
8
Wash the radicchio & separate the leaves.
"I used radicchio because it goes well with quail – it's quite bitter, so you want to combine it with sweet, sour & salt – so I want the dressing to be strong in those flavors."
– Liv
9
Whisk together all the dressing ingredients in a bowl, until a smooth emulsion forms.
"I learned this trick when I worked at Barjot – using a little bit of hazelnut or walnut oil to substitute for some of the olive oil in the dressing. Not necessary at all, but it's one of those things that you can't identify but makes dressing taste better at the restaurant than at home."
– Liv
10
Optional: If you're making this recipe as a toast topping, slice, oil or butter, and toast the bread.
11
Dry off any moisture on the quail breasts, season them with salt, and then sear them in a hot, oiled pan over high heat. Start them skin-side down. Once the skin has crisped, flip them over and continue to cook just a little longer. You want them to cook through without drying out.
"The tenders will pull away from the breasts and will dry out more – so just pull them off & nibble them yourself if you're going to be serving this recipe to guests."
– Liv
12
Core & thinly slice the apples.
13
Build a salad with the radicchio leaves, delicata squash pieces, fennel wedges and apple. Toss with the salad dressing & put either on toast or in bowls. Top the salad with the quail breasts (whole or sliced), hazelnuts, parsley, fennel fronds, crème fraiche, and the pickled shallot (scooped out of the pickling liquid). Serve.