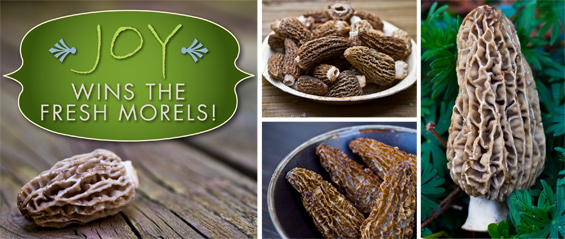 The random.org number generator has picked Joy (comment #58) as the lucky recipient of the fresh morel mushrooms!  Congratulations Joy!  She said she'd be featuring them as the star of a pasta dish, which is a great way to enjoy the tender texture and buttery flavor of fresh morels. 
For those of you who aren't Joy, don't despair, we've got a new event starting right now where you could get a Pantry on Steroids sampler for a Mother's Day gift (there'll be no doubt who's her favorite).
Enter here, (hurry! It's a short one!), tell the rest of the family to put their names in the hat too, and cross your fingers for mom!