Cocktail Recipe: "Smoke in the Garden"
Smoky and savory, with a faint fleeting hint of celery-like lovage on the finish, this incredibly complex cocktail is sure to capture your attention (and bring you back for more).
Mezcal is a smoky, peat-y alcohol made from a different variety of agave than tequila that is cooked underground. It's a rising star in Seattle's cocktail bars for its ability to add depth to drinks.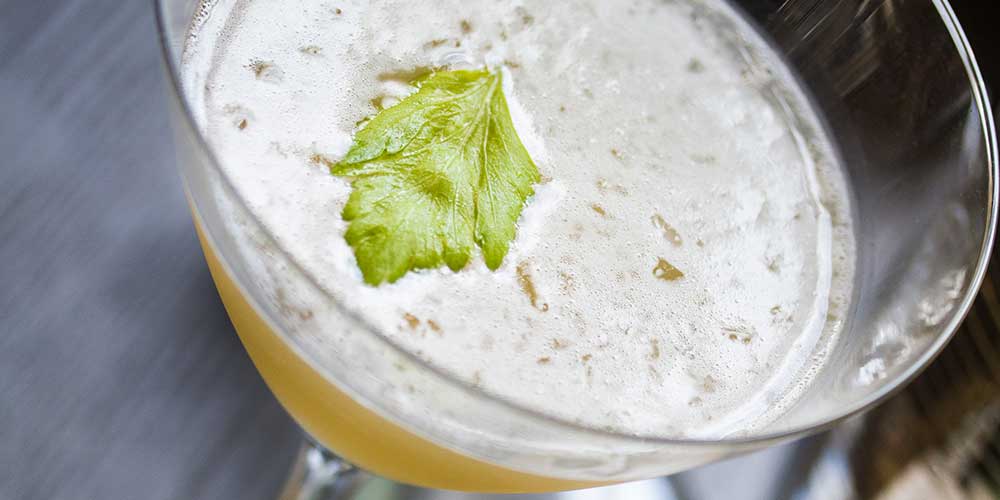 INGREDIENTS
1 ½ oz Tequila (we used Milagro Silver)

½ oz 100% Agave Mezcal (we used Sombra)

1 oz Lovage Soda Syrup

1/2 oz Lime Juice
DIRECTIONS
1
Combine all ingredients (except the garnish) in a cocktail shaker.
4
Strain into a martini glass
5
Slap the celery leaf between your hands to release its flavorful oils.
6
Gently float the leaf on the surface of the drink. Serve.
Variation: Omit the Mezcal for a drink that is less smoky and more prominently features the lovage.
Mixologist: Jonny Spielsinger