Cocktail Recipe: "Shagbark Leaf"
This play on a classic Maple Leaf cocktail (bourbon, maple syrup and lemon juice) uses shagbark syrup – which has a strong "woody" flavor. The resulting drink tastes strongly of bourbon (woody & sweet) & cardamom, but less boozy than you'd expect given the 2oz of liquor it contains.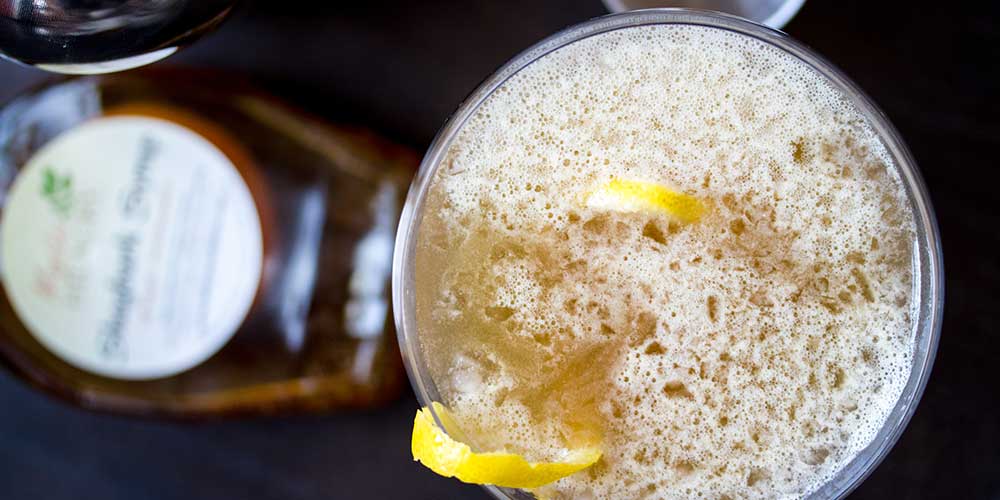 DIRECTIONS
1
Combine all ingredients (except garnish) in a shaker.
4
Strain into a large martini glass.
5
While holding the lemon over the drink, use a channel knife or bar zester to zest a long lemon twist garnish. This ensures any lemon oil that comes out of the zest lands in the drink.
Mixologist: Jonny Spielsinger