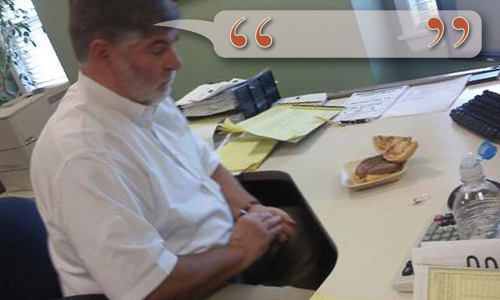 Announcement: The Caption Challenge is now over!  Click here to see who got the angus burgers!
Thanks Christo for hosting and judging.  Here's Christo: 
Thoughtless. I am often thoughtless and in fact I am sometimes careless and thoughtless and deliberate and that is not a good combination. In honor of my lack of regard here is a contest. 1 winner will get 10 pounds of new zealand, grass-fed, free-range, black angus burgers delivered to your door. You need to be thoughtful,careful and deliberate. Give this picture some meaning. Please dont be careless. Ten Pounds of deliberate are hanging on the line so be thoughtful.
Caption this picture by leaving a comment below get ten pounds of angus beef burgers, how simple can it be. Send in as many as you want but remember only the best one is going to win and if no one cares and no one wins then I get to eat 10 pounds of angus burgers – by my self. Think about it. Oh, and I am the only judge! Mark my word. 10 days ten pounds ten whatevers one winner! Winners like to win, everyone else is collateral damage. Be deliberate and win.
This all the legal stuff that disqualifies most of you so you better read it and ask questions so you win fair and square. He works at the marx companies and he has for many years, this is an actual angus burger in front of him, he has had exotic burgers before – remember he has worked for the business since the '80s or something – he is a little jaded. What is he thinking?  Make your answers count. To receive shipment if you are the winner you must have an address in the USA.