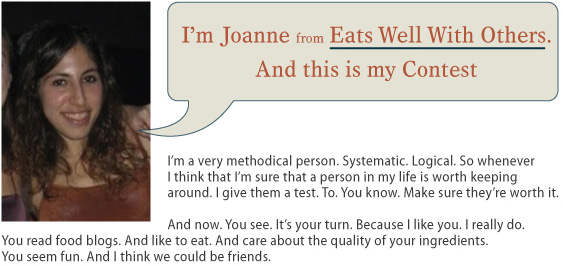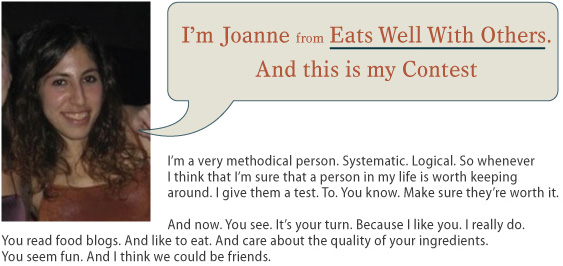 Which is why I need to give you this test. (Typical girl, they say. Always with the tests.) It's easy though. I promise. And fun. Did I mention that it was fun?
It's kind of like a Rorschach test. Which is a test that psychologists use to gain insight into the inner psyches of their patients. However. I am not a doctor (yet). And so I have taken a bit of creative license with this test so that it better suits my current occupation (as an eater). I am going to show you a picture. This picture has food in it. You are going to tell me the first thing that comes to mind when you see the food.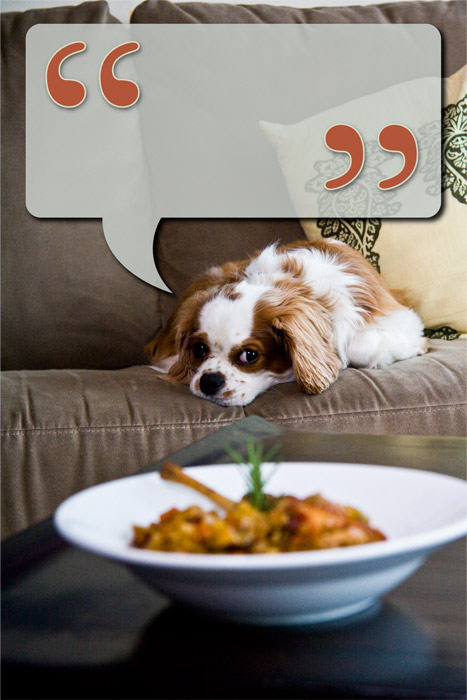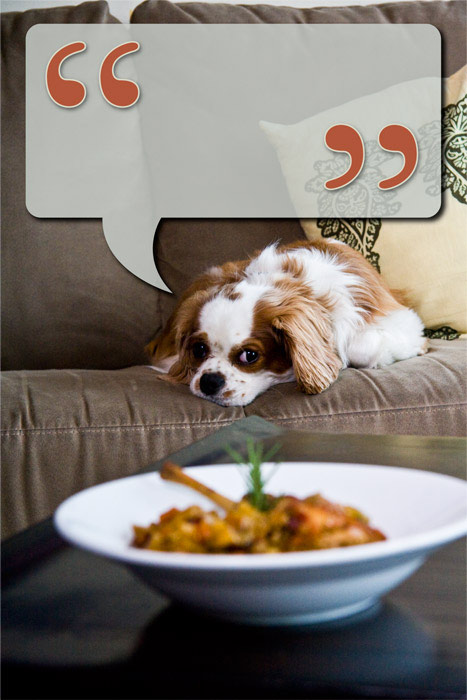 Easy, right?
But wait. There's a catch. You see. You are here, reading this. Therefore. You like food. And so I already know what you will say. Mmmm, lapin au vin. Looks delicious!
But who wants to sit around reading fifty versions of the same response? Not I.
So instead. For the sake of this little experiment. You will not be you. You will be a King Charles Spaniel. Named Nyoki (pronounced gnocchi). Who likes naps, sunsets, and long walks on the beach.
Ready? Go.
Please leave your witty, sassy, sarcastic, whatever-it-is-you-think-will-win-my-love-and-affection caption as a comment on this post by 9AM PST on Monday, April 19th.  Enter as many captions as you want. I'll select my favorite caption. The winner and I will be BFF for life. And you'll also get a bean sampler. Which, I have to say, is pretty darn good too.

Top Caption Announced!
If I were a little league coach.  And you guys were my team.  I would sit you down.  Smile apologetically.  And give you a really clichéd and inspirational speech.  Something along the lines of, "In life.  It doesn't matter whether you win or lose.  It's how you play the game."  Or, better yet, "What doesn't kill us, makes us stronger.  So let's all learn from our mistakes and try harder next time!"  Then I would pat you all on the back.  Take you all out for ice cream.  And everyone would go home with a plastic trophy in hand that would serve as a nice dust collector in the years to come.  Happy.
However.  In reality.  I would not be that kind of coach. (I'm more of a tough love kind of a gal.)  And this isn't that kind of softball game.
 And so my pep talk goes something like this.  In life.  There are winners and there are losers. 
And runners up. 
There are also runners up (two, to be precise). 
For example.  In this case.  Toni Hammer is a winner.  Bob and Eric are runners up.
And the rest of you.  Well.  Thanks for playing.  And.  Um.  Better luck next time!
(In all seriousness, thanks everyone for your entries.  They were super fun to read and really hard to judge!)
Toni, Bob & Eric, step up to the podium to collect your goodies!  Please send an e-mail to justin at marxfoods dot com with your full name and mailing address!  Toni gets the bean sampler…Bob & Eric we're sending you something tasty for your pantry.