Black Tea Dry Rub for Grilled Steaks
Makes enough for 6 large steaks
Incorporating black tea into a steak rub brings in smoky complexity. We used a regular black tea, but a Pu'erh or a Lapsang Souchong would bring even more smoke. The 5 spice and chile powders add a welcome kick.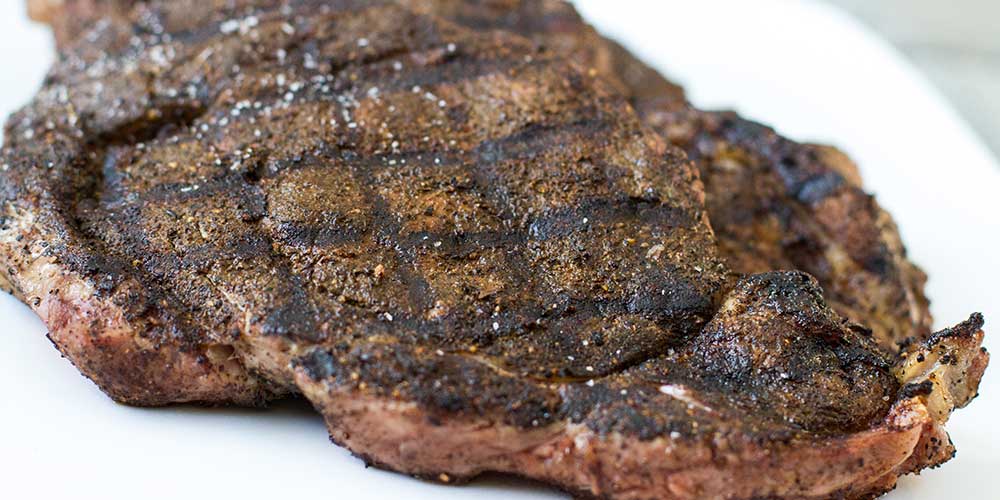 INGREDIENTS
3 Tbsp Black or Smoked Tea

2 tsp Salt

1 tsp Black Peppercorns

1 tsp Chile Powder (we used Ancho)

1 tsp Chinese 5 Spice Powder

1 tsp Onion Powder

1 tsp Garlic Powder

6 Steaks (we used Grass-Fed Ribeye Steaks)
DIRECTIONS
1
To make the rub, combine all the dry ingredients in a clean and dry coffee or spice grinder, and pulse until the tea is broken up and all the ingredients are well incorporated.
2
Pour out onto a large plate, and coat both sides of each steak by pressing them into the tea rub. Let the rubbed steaks sit for 15 minutes for the flavors to meld.

3
Grill the steaks to your preferred doneness (we recommend medium rare).