Orange Ginger Balsamic Cocktail
You'll get an unexpected mix of flavors and a refreshing bite from the fresh grated ginger. This cocktail is concentrated heavily on the citrus-y & tangy side because there is no added sweetener in the recipe. You can experiment with adding simple syrup or sugar if you'd like a sweeter result.
If you don't have fresh oranges around, feel free to substitute bottled orange juice.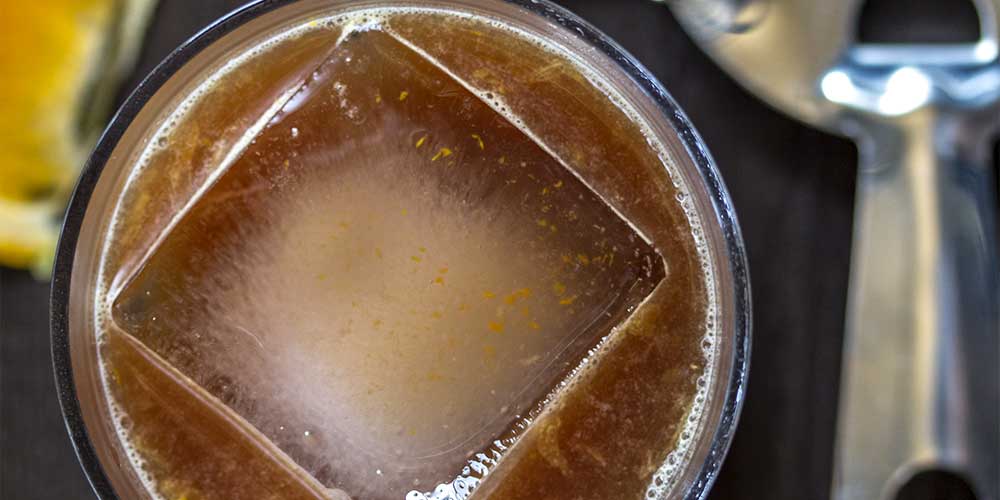 DIRECTIONS
1
Pour balsamic vinegar into a mixing glass filled with ice, add ginger, orange zest, orange juice and bourbon.
2
Shake vigorously with a cocktail shaker.
3
Strain the mixture through a fine mesh sieve into a rocks glass.