We're hard at work on bringing a HUGE selection of new items to the store very soon (to correspond with the opening of our Seattle retail location), but in the meantime, here are the most recent additions:
New Pantry Goodies!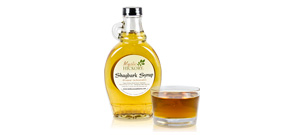 Sure, you've had maple syrup…but have you ever had shagbark syrup?  Earthy, woodsy, honeyed and sweet, it can be used similarly to maple syrup on your pancakes, in dressings, in glazes, etc.  Give it a try!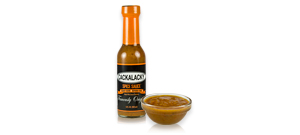 Looking for a more interesting alternative to all those hot sauces that are just…well…hot?  Try Cackalacky Spice Sauce – a southern classic that's so much more complex – spicy, sweet, tangy, savory and smoky.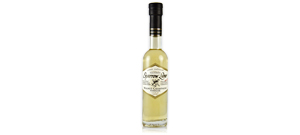 Walnut champagne vinegar is some of Sonoma's finest traditionally aged champagne vinegar that has been gently infused with the nutty, creamy flavor of walnuts.  It's perfect for vinaigrettes or adding to finished dishes to brighten them up.
Alaska flake sea salt is a favorite of several fine dining chefs in the Seattle area – it has a clean flavor and unique crystal structure with more uniform flakes.  Smoked Alaska flake salt is also available, offering the same flakes with the added flavor and aroma of alder wood smoke.
New Grass-Fed Beef Flat Iron Steaks!
Grass-fed beef flat iron steaks are a more affordable cut that's fast becoming popular because it's affordable and offers good flavor & tenderness.  Like our other grass-fed beef cuts, these are delicious, 100% grass-fed Black Angus beef, raised on the pristine pastures of New Zealand.
New Professional Clam Knives!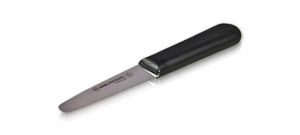 As good as oyster knives are at opening oysters, they don't work well with clams.  Our new clam knives are designed to be used by professional chefs & fishmongers easily & safely day in and day out.  Get one with an order of live clams, and you'll be ready to shuck them raw for use in baked clams and other recipes.  See How to Open a Clam for technique tips.