Sweet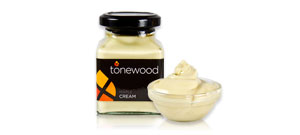 Maple Cream
You need to try this stuff.  It's incredible.  Made from pure Vermont maple syrup whipped during the cooling process, this cream is smooth, rich, sweet, intensely maple-y, and completely dairy-free.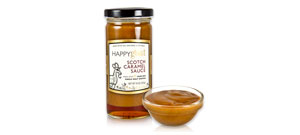 Scotch Goat Milk Caramel Sauce
Sweet, tangy goat's milk caramel sauce upgraded to new levels of luxury with specks of vanilla bean and delicious 12-year single malt scotch.  You'll be buying ice cream as an excuse to eat more of this.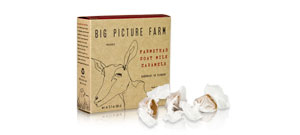 Farmstead Goat Milk Caramels
For those who prefer their caramel in candy form, we've added farmstead goat milk caramels. Handmade on a small farm in Vermont using milk from free range/free browsing goats, they have a delightful soft texture (neither chewy nor hard) and a unique tangy finish.
Available in Original Goat Milk and Chai.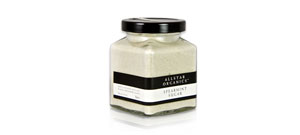 Spearmint Sugar
This sugar has a naturally minty, but not overly menthol-y flavor and is naturally flavored using organic spearmint and essential oil.  Perfect for hot beverages, desserts or rimming cocktail glasses.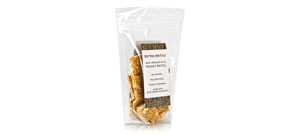 West African-Style Peanut Brittle
Crunchy, buttery and peanut-y, this peanut brittle is handmade in Syracuse, NY, but produced in the style of Ghana's "nkari cake" confection.  The peanuts are ground, it's made without corn syrup, and the resulting candy is crisp without being too hard.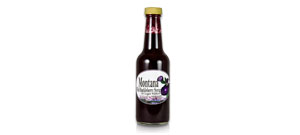 Wild Huckleberry Syrup
This thick, slightly chunky syrup is made with huckleberries, fruit juices and pectin – no added sugar.  Drizzle it over pancakes, waffles, ice cream, or other desserts or take it further and use it as an ingredient.
Apple Beer Jam
We bet those were three words you were never expecting to see together…but trust us, the combination is delicious – sweet fresh apples combined with just enough hoppy IPA it accentuate their flavor.  It's really tasty stuff.
Savory
Pickled Sea Beans
Wild hand-foraged seabeans pickled with herbs & spices.  The perfect tasty conversation starter when used as a garnish, in salads, on canapés or to finish a Bloody Mary.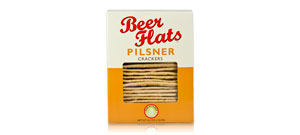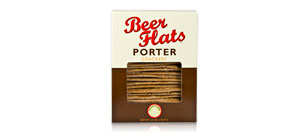 Beer Crackers
You read that right: crackers made with beer.  But do they really taste like beer? Yes!  But not so much so that they conflict with the fine cheeses, charcuterie, etc that you serve on top of them.
Pilsner Crackers & darker, richer Porter Crackers with rye.
Meyer Lemon Olive Oil
Bright & summery oil blend made with real Meyer lemons.  Citrusy without being tart, it's a great finishing oil for pasta, salads, seafood & veggies.
Extra Virgin Olive Oil Trio
Three 1.7oz bottles of unfiltered olive oil in an attractive gift package.  Each oil is a different variety showcasing the flavors of a different part of the world.  Arbequina Spanish olives, a Tuscan olive blend featuring three Italian varieties, and Koroneiki olive oil from a Greek olive variety.  A great way to experience three different oils in small quantities – pick your favorite style!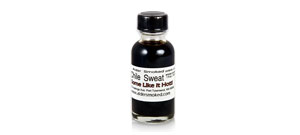 Alder Wood Liquid Smoke
Naturally condensed liquid smoke adds bold smoky flavor to recipes.  It's very potent, so you only need a little bit.  No additives, MSG, or other ingredients.
Sweet Mustard Sauce
This thick sauce balances sweet, savory and tangy with a full mustard flavor that builds until it's just about to become spicy, then turns brown sugar sweet.  The perfect condiment for barbequed meats and sandwiches and a tasty dipping sauce for fried food.