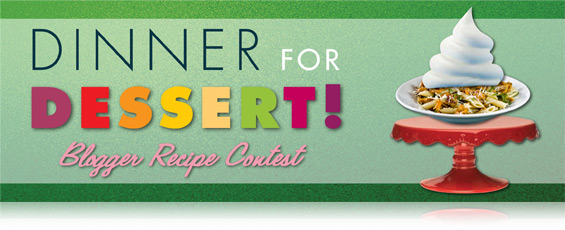 Desserts that look like not-desserts are a "thing" right now. Purse cakes, Moto Restaurant's "hot dog" dessert, Alinea's mind-blowing edible helium balloon, etc… we thought it was time we got in on that action. Or rather, we thought it was time YOU got in on that action.
The challenge: take samples of our cocoa-flavored penne pasta and make an original dessert recipe that looks like an entrée. You are allowed to use any other ingredients you want and modify the pasta in any way you like, but the pasta must play a major role in the finished dish.
Two winners will each get a $75 credit to MarxFoods.com, plus their choice of either a wheat germ pasta six pack or a caramel lover's sampler with a trio of flavors including Butterscotch Caramel Sauce, Sesame Caramel Sauce, and Salted Caramel Sauce.
How to get started:
1. To enter, send an e-mail to Katie at kwallace(at)marxfoods(dot)com with your name, blog URL and mailing address by Wednesday 2/20.
2. We'll pick several bloggers and ship them the pasta on Friday 2/22.
3. Create your recipe & post it on your blog. E-mail Katie the link to your post by Sunday 3/24.
We'll post a photo collage & public poll linking all submitted recipes on the Marx Foods blog. Readers will be asked to pick "the most delicious entrée that is actually a dessert." We will also take a second internal poll amongst the participating bloggers and Marx Foods staff. In the event the same blogger wins both polls, the runner-up of the blogger/staff poll will get the second prize.