Bison Kabobs with Lemon, Chile & Honey
Makes 6 Servings
WINE PAIRING
Barbera
Here we've paired bison meat kebabs with lemon juice, honey, paprika & parsley.  Simple, quick, tasty & hearty.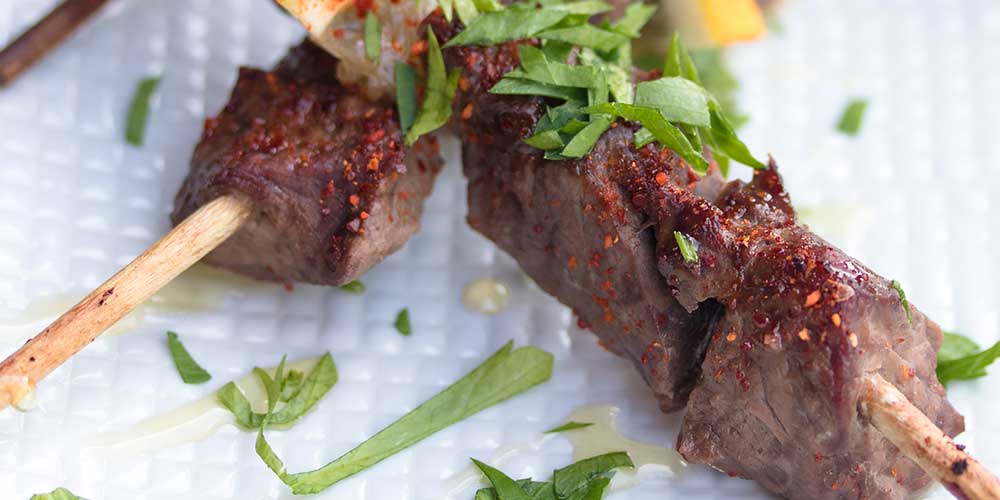 DIRECTIONS
2
Thinly slice the lemon, then cut each slice into quarters.
3
Remove the end cube from each skewer, skewer on a quarter of the lemon, and replace the bison.
4
Season the skewers with salt & the Espelette/Paprika.
5
Spread the skewers out on a sheet of aluminum foil on a baking sheet. Broil them on the very highest rack until cooked to your preferred doneness – we recommend cooking them no further than Medium Rare (they'll cook quickly, so keep an eye on them!).
6
Drizzle the skewers with honey, sprinkle them with the chopped parsley & serve.