Beans & Sausage with Brown Butter & Sage
Not enough time for a cassoulet? Here's a very simple, yet hearty dish that really takes advantage of the complex flavors found in our game sausages.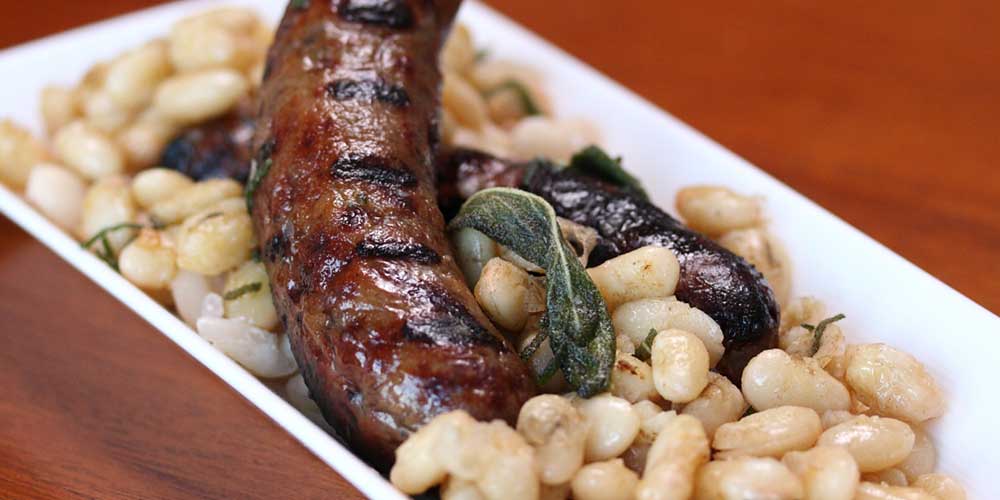 DIRECTIONS
1
Bring the butter to medium-high heat in a saute pan.
2
Once the butter browns, add in the sage.
3
Sizzle the sage in the butter for a minute or two.
4
Add the cooked beans and toss to coat beans with butter and sage.
5
Top with a piece or two of
grill
ed venison sausage or rabbit sausage. Serve.