Bacon, Morels & Pea Tendrils Side Dish
Morels and pea tendrils are quintessential flavors of spring. This simple sauté marries them through the culinary magic of bacon and lemon. Yum!
You could substitute more mature pea vines for the tendrils, cooking them longer (until tender) rather than stirring them in at the end.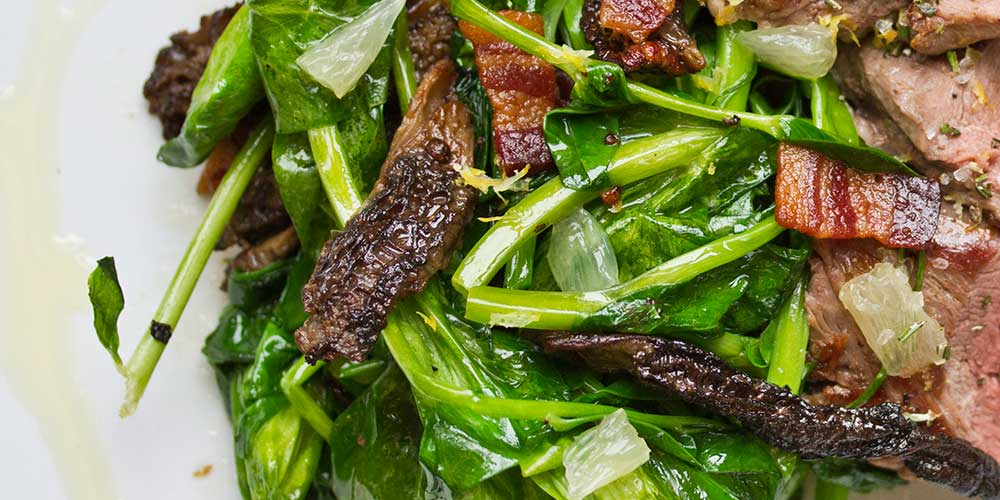 DIRECTIONS
1
Crisp the bacon in a frying pan over medium heat.
2
Saute
the morels with the bacon for 3-4 minutes.
3
Remove the pan from the heat and stir in the pea tendrils, lemon juice and the butter. Serve.